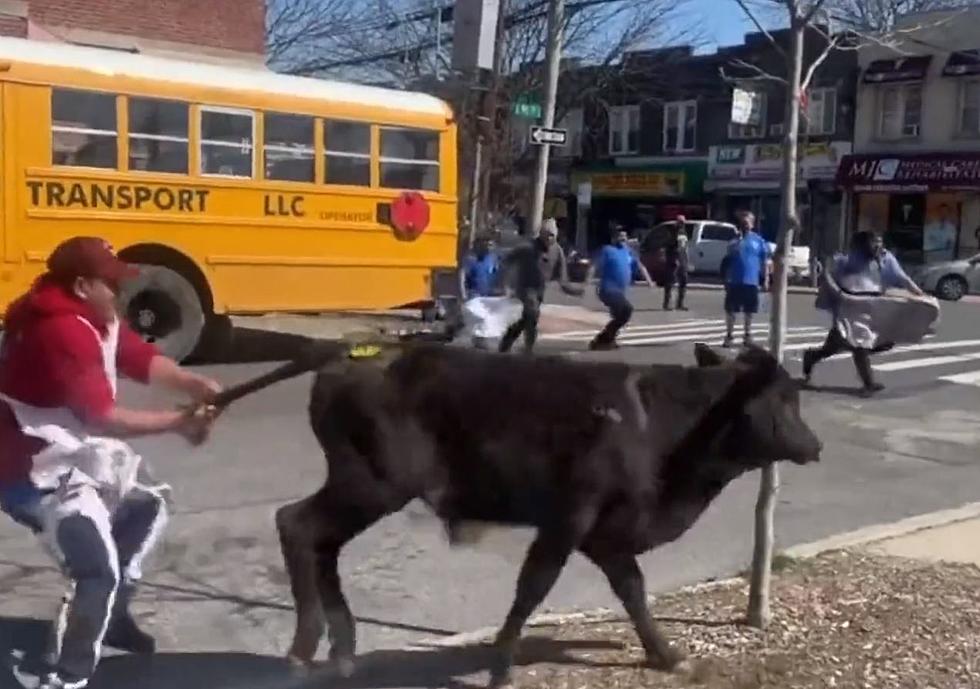 Cow Escapes New York Slaughterhouse and Takes Off
Twitter: @rawsalerts
This large calf was not exactly cow-operating with the butcher and ended up narrowly escaping certain death in New York this week.
If you travel to New York City often enough, there are sights that you just get used to especially when it comes to wildlife. You'll inevitably see rats, pigeons, cockroaches and stray cats and dogs. You usually have to travel Upstate to see farm animals but some residents on a busy street in Brooklyn caught a glimpse of the pasture.
Here's an a-moosing tale with a surprisingly happy ending.
Cow Escapes in Brooklyn, NY
A video is going viral of a small cow running through the streets of Brooklyn. The chase took place on Tuesday going by the dates of the videos shared on social media. The video shows the calf getting near a school bus while several people try to corral the large animal. The cow appears to be unshaken as it literally runs as its life depends on it.
The cow's daring escape paid off. According to other posts on Twitter, the calf did get its freedom and it will now live in an animal sanctuary in New Jersey.
Here's something for the dairy lovers in the Hudson Valley.
5 Best Places for Mac & Cheese In and Near Poughkeepsie, NY
According to Google Reviews, these Mid-Hudson restaurants in and around Poughkeepsie have the best mac and cheese in the area. Would you agree?