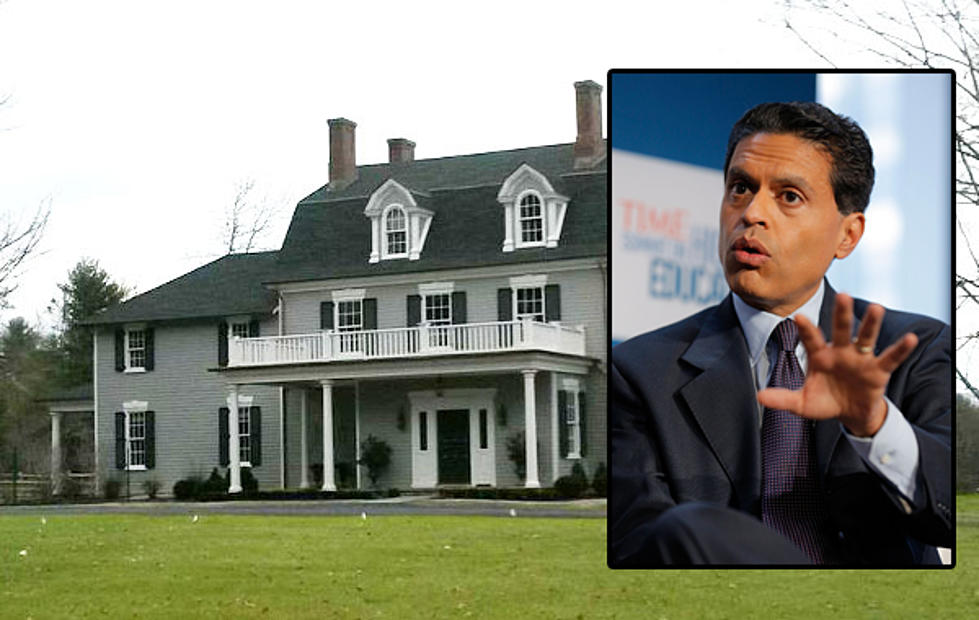 CNN Anchor's $2 Million Rhinebeck Estate Part of Divorce
Jemal Countess / Getty Images / Connolly Engineering
A popular CNN personality is being sued for divorce. So what will happen to their expensive Rhinebeck mansion?
The Daily Caller reports that Jewelry designer Paula Zakaria Throckmorton, is divorcing Fareed Zakaria, host of Fareed Zakaria GPS specials and contributor to other shows on the news network.
The couple has been married for 21 years and have three children. According to reports, Zakaria is worth $8 million. Besides a pricy townhome in New York, the family also owns a huge mansion in Rhinebeck.
In 2012 Zakaria purchased the Wildercliff Mansion in Rhinebeck for $2.1 million. The Daily News reported back then that the 6,000-square-foot estate is situated right on the Hudson River with incredible views and a separate carriage house. The home was previously owned by musician Sam Hall.
Wildercliff was purchased just after Zakaria and his wife briefly split up for the first time in 2011. According to reports, the couple signed paperwork that will prevent them from arguing over the home, but it's unclear which one of them will get to keep the property.