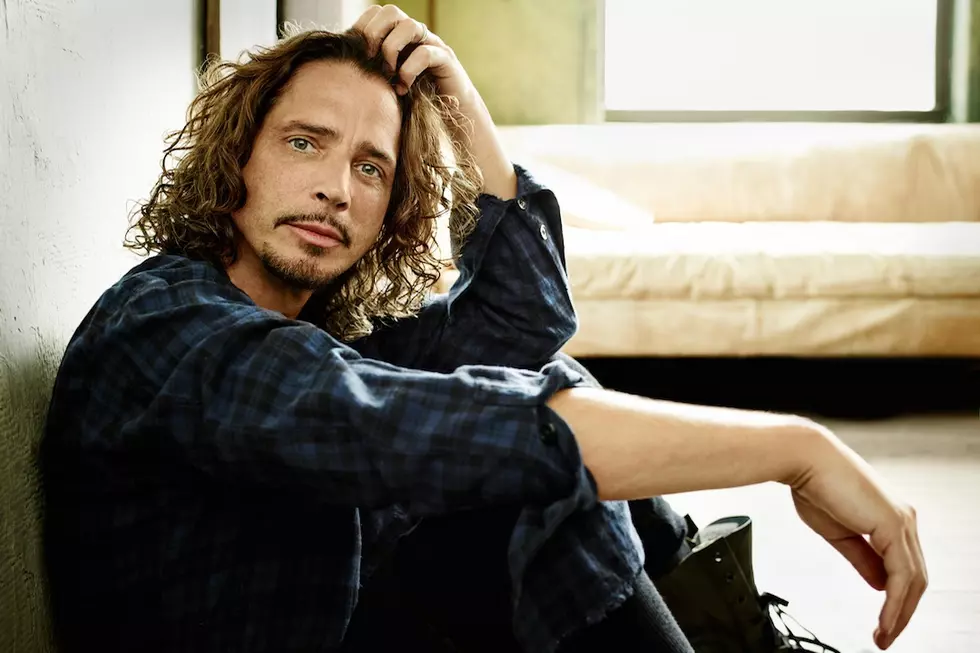 Chris Cornell's Brother Condemns Conspiracy Theories Surrounding Soundgarden Frontman's Death
Universal Music Enterprises
Peter Cornell, brother of late Soundgarden legend Chris Cornell, has once again paid tribute to his late sibling via social media. This time, however, Peter addressed the "conspiracy theories and absurd conjecture" that has been shared online relating to Chris' suicide.
Shortly after Chris Cornell's shocking death, Peter shared a beautiful tribute along with pictures of the first time Peter met his new brother as a youngster and the final time they saw each other as adults. Since Chris' passing, theories have been passed around that Chris Cornell was murdered, rather than the official coroner's ruling of suicide. Theories like these have kept Peter Cornell off of social media for extended periods of time, as he explains in a new statement.
"I miss my interaction with YOU but a hiatus from social media helps me from continually picking at the wound," Peter writes. "It's unfortunate the social media platform that allows us to share each other's heartbreak and healing also becomes a forum for conspiracy theories and absurd conjecture that defy decency and continually attempt to blur the facts. The entities that fuel these avenues of chaos are self-serving at best. When is enough enough? Hasn't the time come for my brother to be allowed to rest in peace? Haven't the children endured more than a child ever, ever, ever should?"
Peter Cornell also thanked those who are taking part in the 22 Pushup Challenge for suicide awareness, which was started to increase recognition that an average of 22 U.S. veterans commit suicide each day.
"I truly couldn't believe the way you picked up and carried the message of doing push-ups for suicide prevention," Peter types. "Please don't stop. What a devastating way to have my eyes opened to how many lives around me, and all of us, have been touched by such tragedy. Going forward I hope prevention is a conversation we can have more freely. Removing the stigma that discussing suicide is like speaking about a dirty little secret. If only … what I'd give to have had the tiniest shred of this awareness in early May."
Check out Peter Cornell's full statement on his brother below.
20 Greatest Chris Cornell Lyrics
10 Unforgettable Chris Cornell Moments