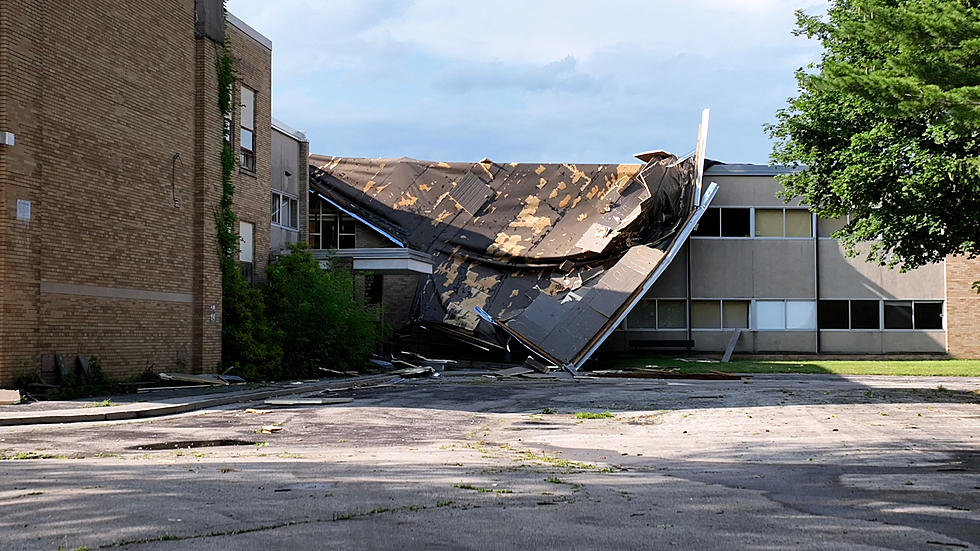 State Of Emergency Declared After Storm Rips Roof Off Hudson Valley School
Rockland Video
A state of emergency was declared after a severe thunderstorm left damage across parts of the Hudson Valley.
On Monday, Goshen, New York officials declared a state of emergency because severe weather ripped through Goshen and Chester.
State Of Emergency Declared, Orange County, New York
"The town of Goshen is declared a state of emergency. An extreme weather event occurred this afternoon causing multiple street closures. Power outages, and trees down on the road and private property. Telephone poles were snapped and wires are down everywhere. Please be extra careful don't touch any downed wires. Fireworks are canceled for tonight all around town. All emergency personnel are spread thin around town. Police, fire, Highway and EMS are dealing with this emergency," the Town of Goshen PBA wrote on Facebook
Severe Weather Rips Through Goshen, Chester In Orange County, New York
For all the news that the Hudson Valley is sharing make sure to follow Hudson Valley Post on Facebook, download the Hudson Valley Post Mobile App and sign up for the Hudson Valley Post Newsletter.
Wild Weather Peels Roof Off School In Chester, New York
Officials are looking at the damage to the school.
"We are currently assessing weather-related damage to the roof and interior at Maple Avenue School. Safety measures are underway to address the removal of debris," Chester Union Free School District Superintendent of Schools stated.
Prior to the storm, the area was in a Severe Thunderstorm Warning.
"This storm was warned, and as you can see on radar appeared quite intense, Hudson Valley Weather wrote on Facebook. "The storm cell tracked from west of Goshen, eastward into parts of the Chester area, before weakening as it moved further east after 4pm."
20 Worst Places to Live in New York State
A list highlights the worst places a New York resident can call home. A number of places in the Hudson Valley made the list, including one that was ranked the worst place to live.
These Counties Have The Most Food Stamp Recipients Per Capita In New York
SNAP usage has increased across the state since the start of the pandemic
Chick-Fil-A Opens Surprise Free Pop-Up In Mid-Hudson Valley
Massive World-Class Dinosaur Theme Park Planned For Hudson Valley
Another Hudson Valley hometown is in the running to be the site of a massive world-class dinosaur theme park.