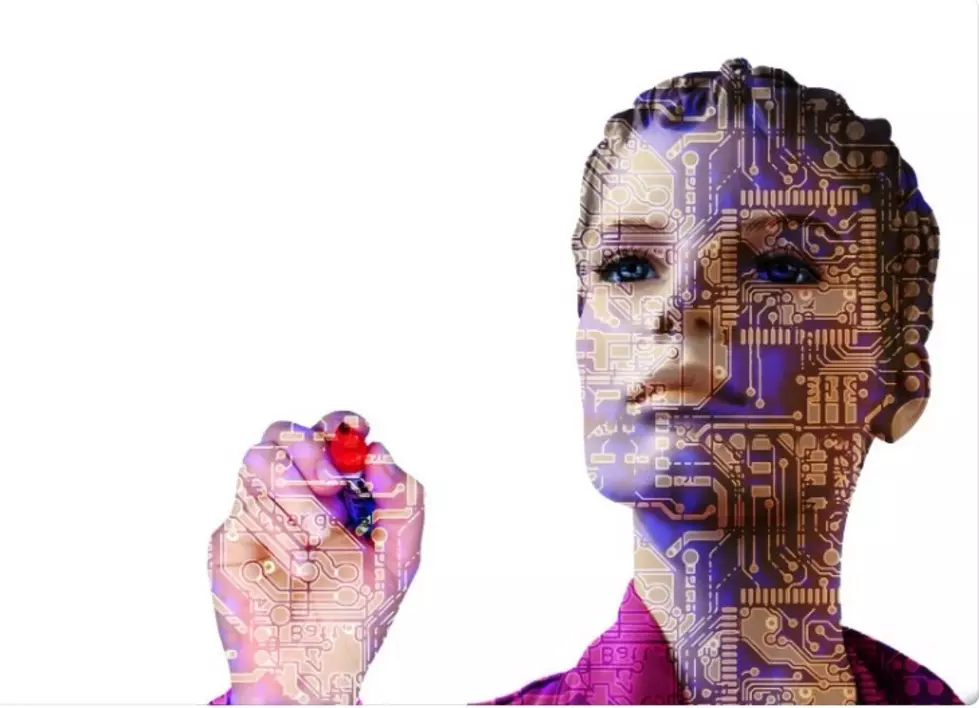 Educated Robot Writes Poems, Cracks Jokes About Hudson Valley, New York
Canva
A viral educated robot was impressive when asked about the Hudson Valley.
When scrolling through social media recently you may have seen family or friends sharing screenshots of conversations they've had with an educated robot.
New York State Learns About ChatGPT
In November, OpenAI impressed many with its ChatGPT.
"We've trained a model called ChatGPT which interacts in a conversational way. The dialogue format makes it possible for ChatGPT to answer follow-up questions, admit its mistakes, challenge incorrect premises, and reject inappropriate requests," OpenAI writes about ChatGPT.
Since its launch, many spent time asking ChatGPT questions about certain topics.
You can even ask the robot to explain something to you as a 5-year-old, to potentially better understand a scientific topic.
More fun features include asking ChatGPT to write you a poem or joke about almost any topic.
While researching ChatGPT I decided to find out what it knows about the Hudson Valley. The robot gave me interesting information, poems and jokes about the region.
ChatGPT Discusses Hudson Valley, New York
Educated Robot Writes Poem, Cracks Jokes About Hudson Valley, New York
For all the news that the Hudson Valley is sharing make sure to follow Hudson Valley Post on Facebook, download the Hudson Valley Post Mobile App and sign up for the Hudson Valley Post Newsletter.
Goal of ChatGPT
The company's goal is to "ensure that artificial general intelligence benefits all of humanity."
"OpenAI's mission is to ensure that artificial general intelligence (AGI)—by which we mean highly autonomous systems that outperform humans at most economically valuable work—benefits all of humanity," OpenAI states. "We will attempt to directly build safe and beneficial AGI, but will also consider our mission fulfilled if our work aids others to achieve this outcome."
Are you as impressed with the CHatGPT as many others and myself?
10 Most Expensive Places To Live In New York In 2022
It's no secret that when you live in New York State, you pay a lot in taxes. Where are the 10 most expensive places to live in our state?
Here were the 10 most expensive places to live in New York State for 2022:
Nearly 50 Children Have Recently Gone Missing From New York State
Close to 50 children from New York State and the Hudson Valley have recently gone missing. You can help a New York family get reunited with a missing loved one.
Resorts World Hudson Valley Opens Doors In Newburgh
The grand opening for Resorts World Hudson Valley, located in the Newburgh Mall on Rt. 300 in Newburgh, took place on Wednesday December 28th at 10:00am.
Did You Know? Over 100 Fun Facts About the Hudson Valley
Did you know that Lucille Ball made her stage debut in the Hudson Valley? How about Philadelphia Cream Cheese wasn't invented in Philadelphia, but in Orange County? Or that a mansion in Dutchess County inspired the expression "keeping up with the Joneses?" Find out about those and over 100 other fun facts about the Hudson Valley.
Gypsy Moth 'Accidentally' Released Causing 'Nightmares' in New York
After 10 to 15 years a gypsy moth that was once "accidentally" released has returned and is causing "nightmares" in New York.