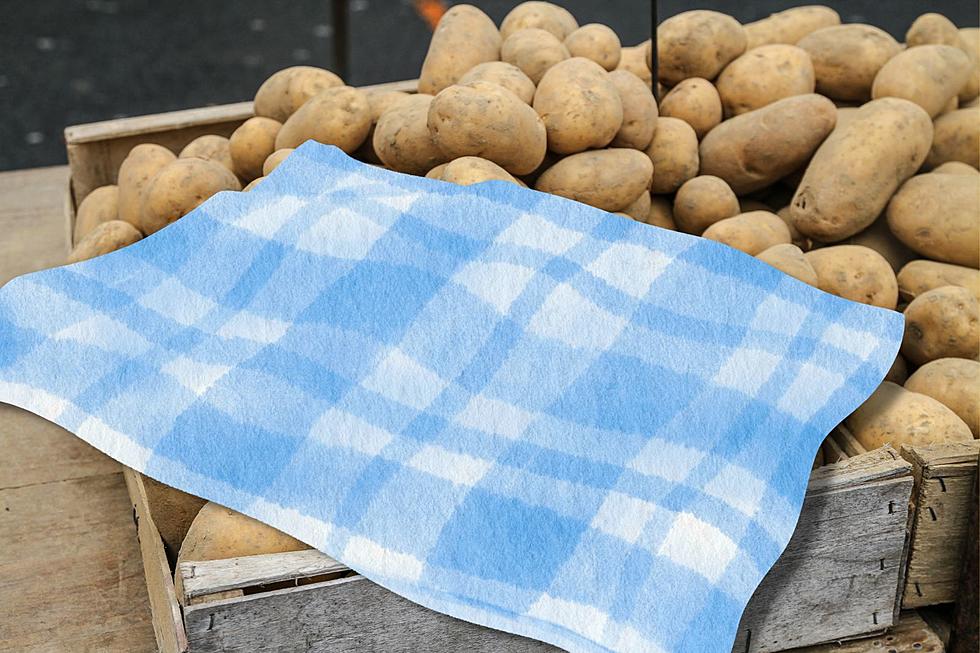 Why Your Grocery Store Puts Blankets on Their Potatoes
Canva
A Hudson Valley shopper recently asked a question that stumped the local community. Luckily, we finally have an answer.
"Why are the potatoes covered every so often???", came the question in the Saugerties Village Facebook page. The accompanying photo showed the potato bin (and only the potato bin) in a local Hannaford supermarket covered with what appeared to be moving blankets. After the jokes poured in, a true answer emerged.
Why Cover Potatoes with Blankets?
"They are shy", came the first lighthearted answer. "Hiding their eyes, playing hide and seek", said another. Supermarket employees chimed in as well. "I work [at] Hannaford. We do it nightly", reported one woman. The real reason for the blankets, however, was finally answered by the President.
Potato Commission President has the Answer
To be clear, it's the president of the Idaho Potato Commission Frank Muir who helped provide the answer to this mystery. The blankets are used to protect the potatoes from excess florescent lighting which can cause "greening" from the potato's chlorophyll. While a greener potato is still edible, they can be more bitter. This can be avoided by cutting out green sections... or shading them from as much light as possible to avoid the issue before it starts.
This practice is encouraged at home as well, though a blanket isn't required. Storing potatoes in a cool, dark place can keep them fresher for longer. Pantries, breadboxes, or even a shoebox can come in handy if household blankets are reserved for human use only.
5 Plants to Include in Your NY Beginner Garden
New to gardening? Wondering what to plant? Here's some inspiration.
15 Top Upstate New York Nurseries and Garden Centers That Are Ready For Spring!
After Mother Nature gives us her usual parting slap, it is time to start thinking spring and thing flowers, gardens, yard work, and enjoying the planting season around your house. Here are 15 top garden centers and nurseries from the Hudson Valley to Buffalo that are ready and waiting just for you!