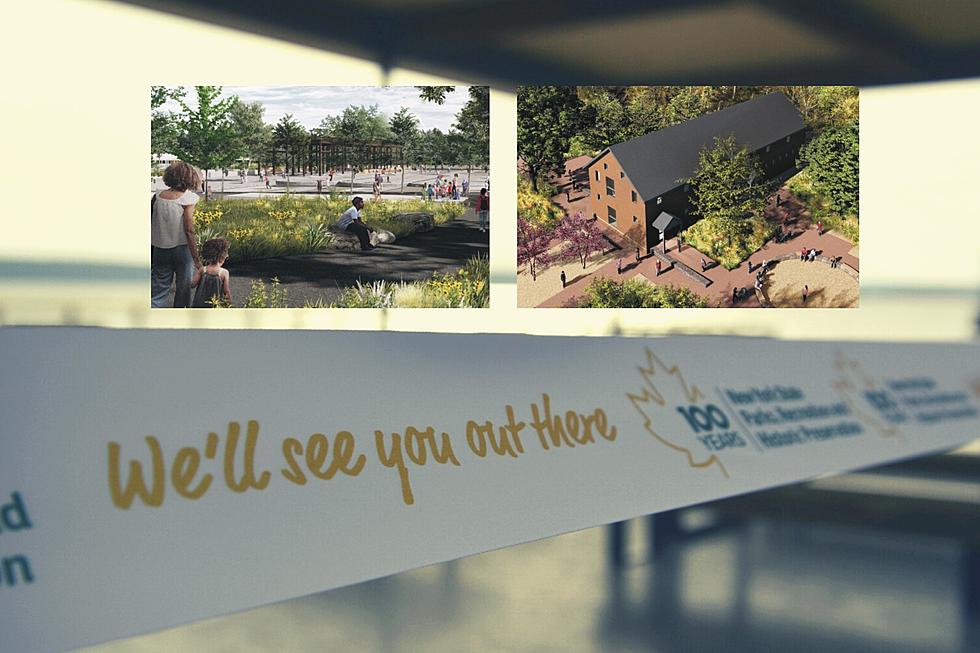 Big Plans Revealed for 'Vibrant' Waterfront Hudson Valley Park
NY State Parks & Historic Sites
Plans for New York's newest state park with spectacular views of the Hudson River have just been unveiled.
A waterfront parcel of land, once the former site of brick-making, quarrying and ice harvesting with 150-foot cliffs of limestone and sandstone, will soon become a gathering place to enjoy the beauty of the Hudson Valley.
On Friday, the New York State Parks Department cut the ribbon on a new trail and pavilion. It's just the first step in creating a "lively outdoor recreation and community gathering space" on the Hudson River.
Future of New York's Newest State Park Teased by Park Department
Renderings of what's in store for the Hudson Valley's newest park were revealed over the weekend. They show new trails, community gathering spaces around the river's shore, kayaking and fishing access, community event spaces, and a tribute to the indigenous tribes that once called this area home.
The images were released on the same day that a ribbon-cutting ceremony was held to officially open a new 2,000-square-foot shaded community pavilion at Sojourner Truth Park in Kingston.
Last Year, Governor Hochul was in the Hudson Valley to officially break ground on the project that has seen the construction of a plaza-like gathering space, the resurfacing of the fishing platform and the addition of new benches, picnic tables, trees, shrubs and grasses.
Governor Hochul applauded the progress on Kingston's very first state park.
It's a thrill to see the ongoing transformation of Sojourner Truth State Park into a vibrant destination on the Hudson River that will attract visitors from all over to experience some of the best that Kingston and the Town of Ulster have to offer.

 
Hochul called the completion of the work a "major step forward" for the park while teasing future improvements that are already being planned.
This is Just the Beginning for Sojourner Truth Park in Kingston, New York
Additional improvements throughout the 500-acre Sojourner Truth Park are already in the planning stages. They include more trails, open-air community gathering spaces around the shore, water access for kayaking and fishing, community event spaces and more.
Renderings show just some of the projects the Parks Department hopes to bring to the Hudson Valley site once funding becomes available.
Scenic Hudson is managing the park under an agreement with the New York State Parks Department. They are both working with the Palisades Interstate Park Commission on the future development of the park.
11 Hudson Valley Parks Ranked Best to Worst
Gallery Credit: Nick Kessler
Historic Hudson Valley Building Revived as New Business
A historic Hudson Valley building is getting a second life as a new business that will show off the beauty of the region.