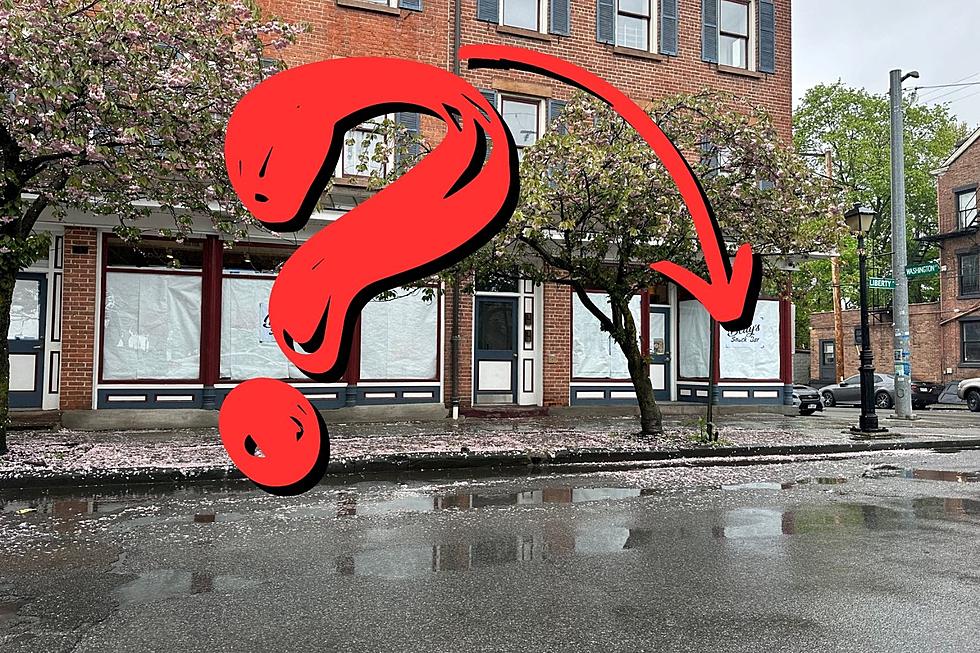 The First Evidence of New Newburgh Business on Liberty Street
Jonah/TSM/Canva
The Hudson Valley was caught of guard in November when Liberty Street Bistro in Newburgh, NY announced they were closing their doors. The restaurant acted as an anchor in downtown Newburgh for over six years, and the closure left many residents wondering what would become of the prime location.
Nearly six months later, there are finally some answers. While no official announcements have been made, murmurs from in-the-know Newburgh-ians (that's a word, right?) and new signage points to the new direction of 97 Liberty Street.
New Business Replacing Liberty Street Bistro in Newburgh, NY
With paper covering the windows to keep prying eyes from seeing whatever activities may be happening inside, a signs announcing "Betty's Snack Bar" gives a small hint as to what Hudson Valley diners can expect to replace Liberty Street Bistro. Unconfirmed rumors include Betty's having a wine bar and local market in addition to the enticing sound of a snack bar.
Business Closures in Newburgh, NY
Newburgh, NY businesses have been going through a bit of a rough patch recently . The closures of Liberty Street Bistro, the Flour Shop (now reopened as Bread & Batter Bakery), and the recent cancelation/postponement of the annual Newburgh Illuminated Festival has left many residents wondering which local institutions can be counted on to stick around.
There are of course countless factors that can lead a business to close, but some local leaders like Newburgh Brewing Company, Billy Joe's Ribworks, and Hudson Taco, seem to have found the recipe to success. Hopefully the incoming Betty's Snack Bar will be welcomed with open arms. Check out some more great spots below.
Newburgh New York Water Front Restaurants
It has boats. It has entertainment and boy does it have an amazing selection of food and drink. Take in the beautiful Newburgh Waterfront on the historic Hudson River while enjoying top-shelf food and drink. Fine and casual dining with a backdrop of the Hudson River from the Newburgh Beacon Bridge to the north and Bannerman's castle to the south. Watch the river and the boats go by while enjoying every type of food you can imagine from pizza to seafood to steaks to barbeques even tacos you can have it all at these Newburgh Waterfront restaurants.
Most Expensive House in Newburgh Has a Batting Cage
The most expensive house currently for sale in Newburgh, NY in Orange County has a pool, river views, a movie theater, and batting cages.