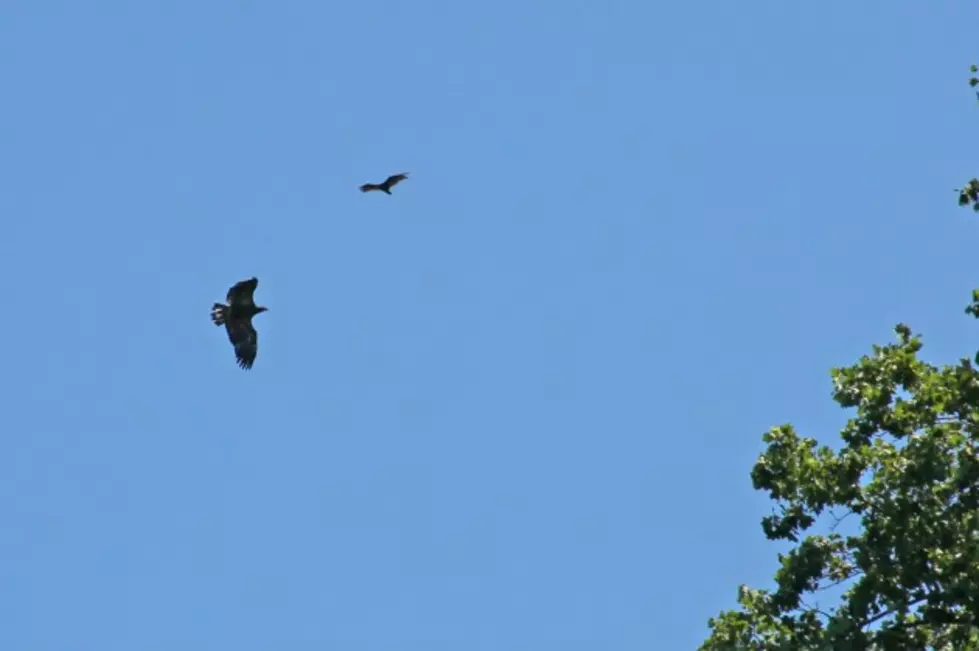 Bald Eagles Spotted at Bowdoin Park
A. Boris
I was spending the morning at Bowdoin Park with my son when I spotted a huge bird flying above.  Before I knew it, a pack of amateur photographers had swarmed the park with long lenses snapping pictures.  It just so happened that we had stumbled across a bald eagle sighting!
Later in the morning I returned to the park with my camera and took a few pictures myself.
Many people don't recognize the younger eagles because they have not yet developed the trademark white head and tail.  You can always tell a bald eagle from other birds of prey by its trademark 'V" wing pattern while in flight.  If you see a bald eagle, send us a picture with information on where it was spotted and permission to post it on our site, we'd love to share it with our listeners!