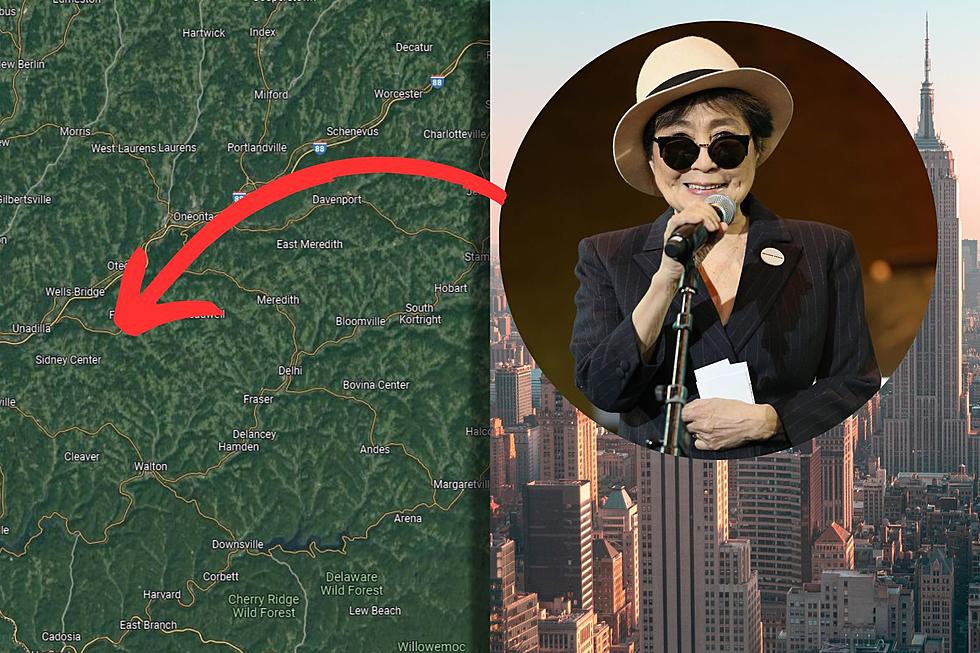 Surprise! Yoko Ono is Moving to a Tiny New York Town
Jemal Countess/Getty Images for UNICEF/Google/Roberto Vivancos via Canva
It's official: a small town in upstate New York is having their population increased by one.
New York City may be one of the world's cultural epicenters, but the rest of the state is no stranger to celebrities choosing nature over skyscrapers. In the Hudson Valley alone, entertainment A-listers like Willem Dafoe, Paul Rudd, and David Bowie have all decided to embrace country living. The latest upstate resident, however, may upstage them all.
Yoko Ono Moving to Upstate New York
It was recently announced that Yoko Ono, singer, artist, and wife to the late John Lennon, has decided to leave her famous apartment at the Dakota in New York City and live full time near the town of Franklin, NY, population 280.
Yoko Ono Leaving New York City
Ono, who turned 90 years old on February 18th, has been living in her NYC apartment overlooking Central Park for the past half-century. While the murder of John Lennon in 1980 just outside their apartment building did nothing to persuade Ono to move, something else has finally inspired the nonagenarian to trade in a Metro card for farm boots.
History of John Lennon & Yoko Ono's Franklin, NY Farm
The farm itself isn't a new acquisition. Reports share that Lennon and Ono actually purchased the property in the 1970s with the intention of raising cattle. The property remained in Ono's possession for the last 43 years since Lennon's death, but only has only recently become the artist's permanent residence after she moved there during the COVID-19 lockdown.
Franklin, NY is in northern Delaware County, about an hour's drive from the Hudson Valley's Ulster County. The 600-acre farm features fields, forest, and even a swimming pool. While this sprawling property is already spoken for, check out two of the most amazing real estate gems in the Hudson Valley below.
This Kingston Castle Comes Complete with a Secret Tunnel
This Kingston listing has a massive house, huge property, AND a secret tunnel
Most Expensive House in Newburgh Has a Batting Cage
The most expensive house currently for sale in Newburgh, NY in Orange County has a pool, river views, a movie theater, and batting cages.