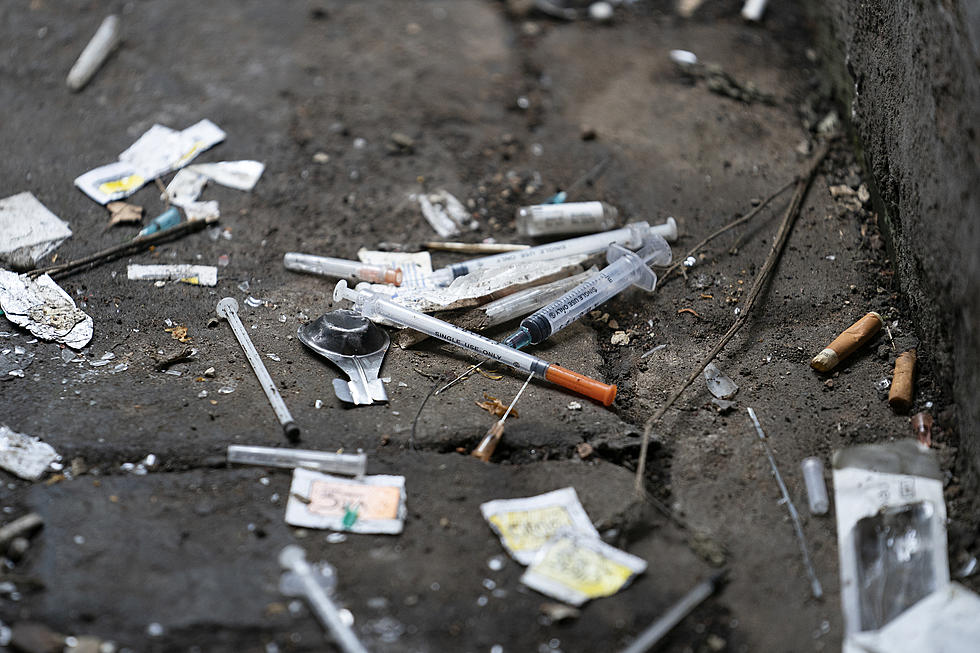 Wanted Sex Offender Caught Dealing Drugs In Hudson Valley, PD
Getty Images
A wanted sex offender from New Jersey is accused of selling a lot of drugs in the Hudson Valley.
Orange County officials announced the arrest of a sex offender on Thursday following what's described as a "month's long investigation by the Port Jervis City Police into narcotics trafficking in the Port Jervis area."
Sex Offender Accused Of Dealing Drugs In Orange County, New York
Damon Don, 46, was arrested on Wednesday after a search warrant, issued by the Port Jervis City Court, was executed at a home in the City of Port Jervis.
Don was charged with seven counts of criminal possession of a controlled substance, five counts of criminal sale of a controlled substance, all felonies, and two counts of criminal using drug paraphernalia, a misdemeanor.
For all the news that the Hudson Valley is sharing make sure to follow Hudson Valley Post on Facebook, download the Hudson Valley Post Mobile App and sign up for the Hudson Valley Post Newsletter.
Caught Selling Crack Cocaine, Police
As a result of the investigation, police recovered a total of approximately thirteen grams of crack cocaine, packaging materials for narcotics, a digital scale, and $1,859 in U.S. currency, officials say.
"A small number of persons are responsible for the vast majority of illegal drugs in our city," Port Jervis Police Chief William Worden said. "We strive to identify and focus our investigative, patrol and community resources to disrupt these persons and remove their illicit trafficking operations from our streets."
More Charges For New Jersey Sex Offender Found In Port Jervis, New York
Don was additionally charged with a sex offender registry violation, a felony.
Don is currently under community supervision for life for having been previously convicted as a sexual offender in the State of New Jersey.
Sex offenders must notify the police when they move. Officials say this is the second time Don has been arrested for not notifying police about his move.
Damon Don was additionally charged with being a Fugitive from Justice from the State of New Jersey. He was wanted in New Jersey for allegedly violating parole.
These 6 New York Counties Have The Most Drug Overdose Deaths
New York State officials are worried because overdose death rates increased by 85 percent. Below are the top 6 counties in terms of opioid overdose deaths per 100,000.
Nearly 50 Children Have Recently Gone Missing From New York State
Close to 50 children from New York State and the Hudson Valley have recently gone missing. You can help a New York family get reunited with a missing loved one.
Did You Know? Over 100 Fun Facts About the Hudson Valley
Did you know that Lucille Ball made her stage debut in the Hudson Valley? How about Philadelphia Cream Cheese wasn't invented in Philadelphia, but in Orange County? Or that a mansion in Dutchess County inspired the expression "keeping up with the Joneses?" Find out about those and over 100 other fun facts about the Hudson Valley.
Gypsy Moth 'Accidentally' Released Causing 'Nightmares' in New York
After 10 to 15 years a gypsy moth that was once "accidentally" released has returned and is causing "nightmares" in New York.