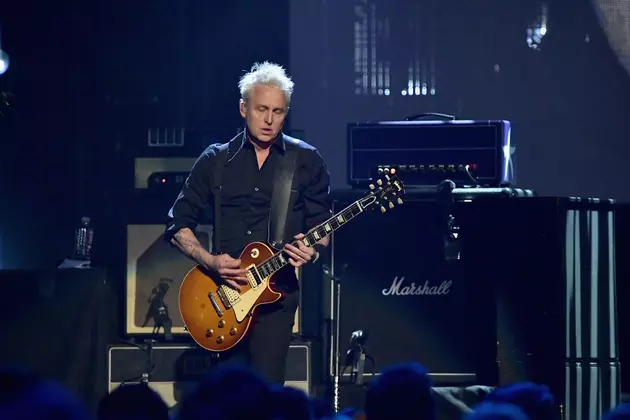 Thursday, April 5: Tig's Rock Birthdays
Mike Coppola/Getty Images
Happy Birthday today (April 5) to guitarist Mike McCready of Pearl Jam. He's 52. Also celebrating is former Judas Priest drummer Les Binks (67).
Pearl Jam formed out of Seattle in 1990. The band's original lineup featured Eddie Vedder on vocals along with guitarists Stone Gossard and Mike McCready, bassist Jeff Ament, and drummer Dave Krusen. Pearl jam is one of the most successful rock band's of the 90's with an estimated 60 million records sold worldwide. The band's debut album Ten was a huge success going 13 times platinum with hits "Alive", "Even Flow", and "Jeremy". The album remains Pearl Jam's most commercially successful album.
Pearl Jam recently released a new single called "Can't Deny Me" which will be on an upcoming album and the band will be on tour this summer. Cheers to Mike McCready on his birthday today! For more on Pearl Jam including tour dates, check out the official band site here.