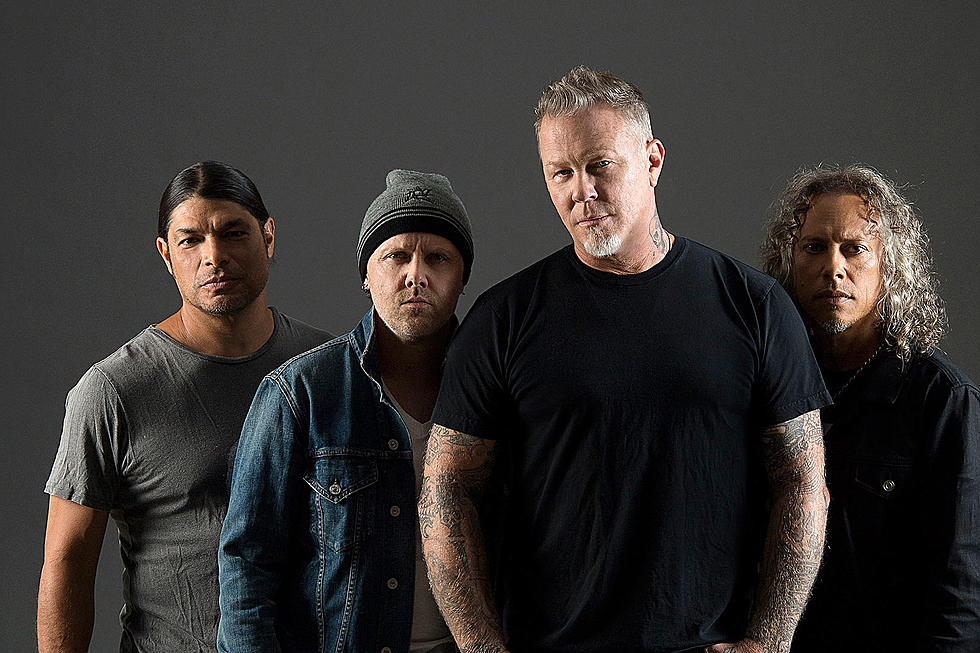 Get Your Illustrated Metallica History With 'The ABCs of Metallica' Book
Photo by Ross Halfin
Metallica have fans of all ages, but it's always a good idea to reach out to the younger generation as soon as possible. With the new book "The ABCs of Metallica," they may have just paved the way.
The band just announced their new book, which will hit shelves and online bookstores on Nov. 26. "We have a new book coming out and this time it rhymes," stated the band in their press release announcing the page-turner. As the title suggests, the book will revisit the band's history from A to Z, with each letter of the alphabet represented.
The book is co-authored by Howie Abrams, with illustrations by Michael "Kaves" McLeer, who participated in Metallica's Obey Your Master exhibit back in 2012. Books are available to pre-order via the Met Store, and you can also get a bundle package with Young Metal Attack merchandise. A portion of the proceeds will go to Metallica's All Within My Hands charitable organization.
Metallica still have plenty of history left to write. They continue to tour around the world as part of their "WorldWired" trek. Dates for the run can be found here and you can get ticketing info at this location.
All Metallica Songs Ranked