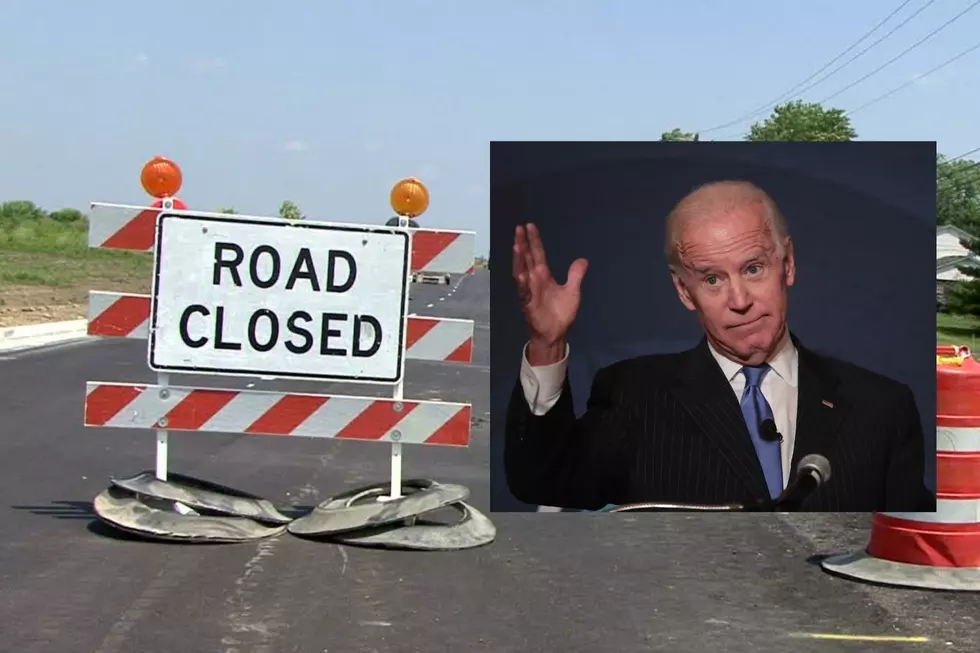 President Biden To Discuss Hot Button Topic In Hudson Valley, New York City
Canva/Getty Images
President Joe Biden is reportedly coming to the Hudson Valley.
Hudson Valley lawmaker Marc Molinaro reports President Biden planning to make a speech this week in the Hudson Valley.
President Biden Plans To Make Speech In Hudson Valley
U.S. Rep. Molinaro (NY-19) says Biden will be in the Hudson Valley on May 10 to make a political speech about the debt ceiling
"Last month, the House of Representatives, with my support, passed legislation to lift the debt ceiling. President Biden can back this legislation or engage in good-faith, bipartisan negotiations to find common ground to avoid a default and bend the unsustainable rate of federal spending. So far, he has done neither. Instead, President Biden plans to leave negotiators behind in Washington and travel to the Hudson Valley to make a political speech," Molinaro stated.
Molinaro didn't say where in the Hudson Valley Biden will be making a speech. The White House hasn't answered Hudson Valley Post's request for comment about the visit.
For all the news that the Hudson Valley is sharing make sure to follow Hudson Valley Post on Facebook, download the Hudson Valley Post Mobile App and sign up for the Hudson Valley Post Newsletter.
"President Biden's game of chicken is dangerous. Our financial system, Social Security & Medicare, veterans benefits, and checks for servicemembers are hanging in the balance because he is refusing to take action. President Biden needs to stop campaigning and start negotiating," Molinaro added.
Biden To Visit Hudson Valley, New York City
The White House confirmed to NY 1 Biden will visit the Hudson Valley and New York City this week.
Biden will discuss the debt ceiling in the Hudson Valley and participate in campaign receptions in New York City, officials say.
Republicans say they will raise the debt ceiling if Biden agrees to their budget. Biden called the Republican's budget plan "ridiculous" adding that the budget and debt ceiling are two separate issues.
Biden to Made Important Stop in Poughkeepsie, New York
Biden visited Poughkeepsie, New York in October. Biden discussed how to bring more jobs to the region at the IBM manufacturing facility in Poughkeepsie.
Biden impressed many residents by showing off his knowledge of the region.
13 Things Invented in the Hudson Valley
The Hudson Valley is known for many things, but not many people are aware that some of the world's most iconic inventions were made right here in our area.
Nearly 40 Children Have Recently Gone Missing From New York State
25 Must Try Hudson Valley Dining Experiences
We compiled a list of 25 great dining experiences that you should try in the Hudson Valley!
Did You Know? Over 100 Fun Facts About the Hudson Valley
Did you know that Lucille Ball made her stage debut in the Hudson Valley? How about Philadelphia Cream Cheese wasn't invented in Philadelphia, but in Orange County? Or that a mansion in Dutchess County inspired the expression "keeping up with the Joneses?" Find out about those and over 100 other fun facts about the Hudson Valley.