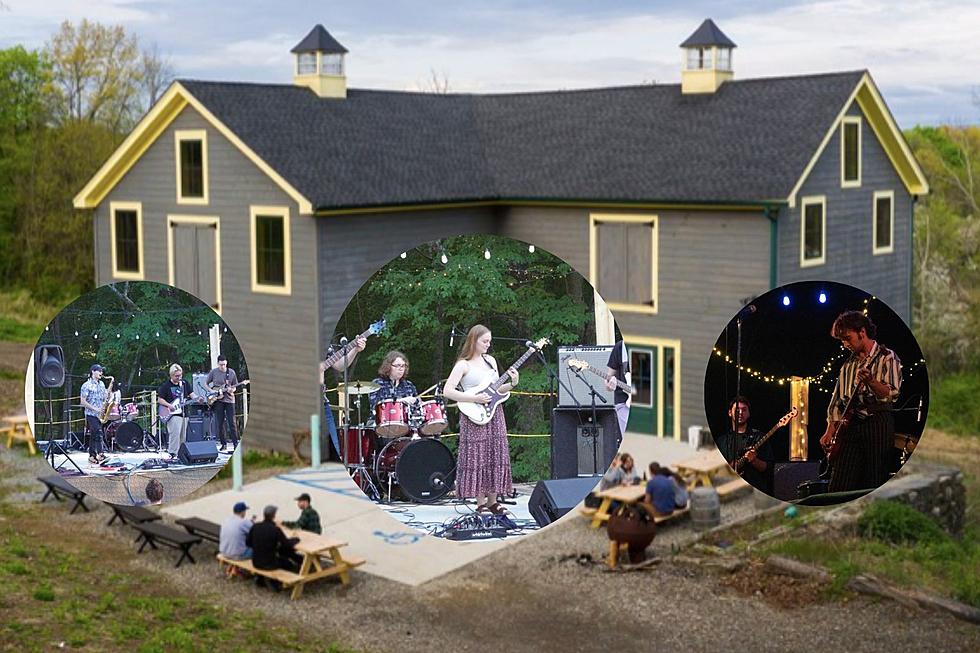 One-Of-A-Kind Music Festival Returns to Hudson Valley Brewery
Plan Bee Farm Brewery.com/E.Nicoletti/Canva
The Big Lawn Music Festival is a fun and outdoor music festival that will be happening again in the Hudson Valley.
There's something really, really special about the music scene in the Hudson Valley. So many people put their blood, sweat and tears into creating music or amazing events that music lovers can enjoy. Picture it now, it's a beautiful summer day in the Hudson Valley, your listening to great local talent all while sipping on an iced cold beer. Want to make that a reality?
The Big Lawn Musical Festival was created by Emma Nicoletti and Gianna Tucci who are passionate about music and encouraging local musicians to follow their passion. Emma and Gianna were able to create a fun way to bring everyone together and shed a light on some new musical artists. A FULL DAY, yes A FULL DAY of live music will go on during the Big Lawn Music Festival and 14 acts will be taking the stage.
There's a few details that REALLY make this festival stand out:
80% of the ticket sales go directly to the artists
The line up has local Hudson Valley musicians, NYC artists that include all kinds of music like indie and rock
ALL KINDS of people are being represented on stage
How about a cool night shot since the music DOESN'T stop when it gets dark.
When and where will the Big Lawn Music Festival be taking place?
The festival will be happening at Plan Bee Farm Brewery in Poughkeepsie on August 5th. Mark your calendar and start thinking of the beer you're going to order.  Click here for more details, ticket information and how Big Lawn was started.
Kudos to Emma and Gianna for having an idea for a festival like this and helping keep local music alive. Have fun and enjoy.
How about we talk about a few more cool things in the Hudson Valley? If you want to see the largest cat, there's a fun day trip you can take to check it out. There's also a very cool interactive butterfly experience that any nature lover will enjoy. You can also check out a very cool treehouse and a 'Wizard of Oz' attraction. Happy summer everyone.
Escape To This Enchanting Hudson Valley Treehouse
When searching for something different, fun and peaceful to experience in the Hudson Valley, guests don't have to look far.
A Hudson Valley treecastle provides a space unlike any other Airbnb.
3 Immersive Wizard of Oz Attractions in New York
Even though time has passed, The Wizard of Oz movie lives on through musicals and plays, museums and hotels. Fast forward to 2023, there are places within New York state that Oz lovers can soak up the information, excitement and memories of this 1939 movie.
Here Are 3 Wizard Of Oz Attractions That You Must See In New York