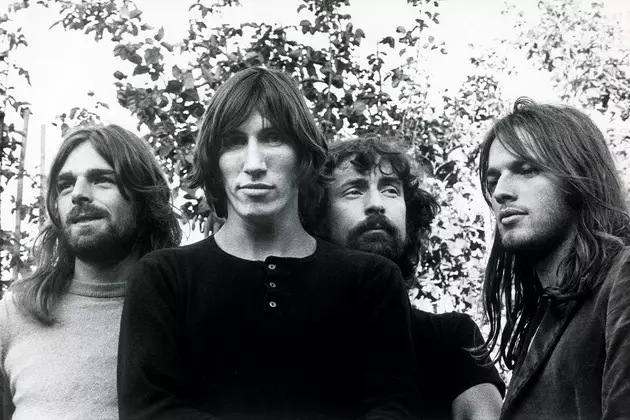 Recording Console Used for Pink Floyd's 'Dark Side of the Moon' to be Auctioned
Storm Thorgerson, Capitol Records
The console Pink Floyd used to record 1973's The Dark Side of the Moon is being auctioned by Bonhams as part of a New York City sale later this month. The Abbey Road EMI TG12345 MK IV unit will be on display at Bonhams Knightsbridge in London beginning on March 19; the sale, dubbed "TCM Presents … Rock and Roll Through the Lens," follows on March 27.
Commissioned as an update for the old MK II, this console was one of two custom made by EMI's engineers. It was in use at Abbey Road from 1971-83. Brian Gibson, an ex-engineer at Abbey Road who been named the world authority on TG consoles, has called it "the greatest console ever constructed."
Albums by Paul McCartney and Wings, George Harrison, Ringo Starr and Kate Bush were also recorded using this same equipment, which could be sold for a "significant six-figure sum," according to the auction company. The console, which is in full working order, will be accompanied by a letter of provenance from Ken Townsend, former Abbey Road Studio manager, as well as a copy of The Dark Side of the Moon.
"We are hugely excited to offer such an important item of music engineering used by iconic bands and legendary artists," Katherine Schofield, head of Entertainment Memorabilia in London, said via Goldmine. "The association with one of the UK's most relevant and successful bands, Pink Floyd, highlights the fact that this is far from being any ordinary console."
A rare 1958 console used by the Beatles at Abbey Road Studios was part of a collection of historic gear that went up for sale via Vintage King Audio last September.
Pink Floyd Albums Ranked Worst to Best