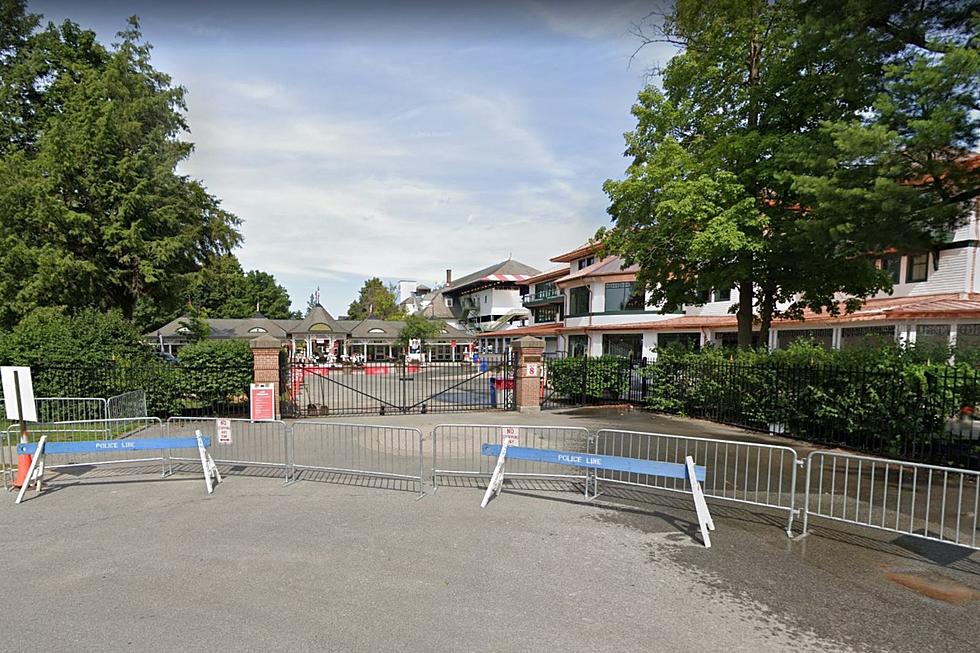 Pay One Price Admission at Popular Race Track This Summer
Google Maps
If racing is something that you enjoy going to watch live in New York, we have some excellent news for you and your wallet!!
Horse racing fans got some great news recently as the New York Racing Association, Inc. (NYRA) announced that Saratoga Race Course is going to start a pay-one-price admission this summer according to News 10.
If you've never attended live horse racing at the Saratoga Race Course you are really missing out on one of the most gorgeous places anywhere. The Saratoga Race Course, located at 267 Union Ave, Saratoga Springs, NY, is one of the most pristine horse racing tracks in the world, some may call it a magical place...LOL! That magical place, like most, comes with a small price tag to enjoy everything they have to offer.
Saratoga Race Course Admission
For many years Saratoga had a traditional two-tiered structure for admission to the track. Guests could pay one price to watch from the Grandstand and another to watch the races from the Clubhouse in years past but that's changing for the 2023 season. The NYRA has announced that for the first time, a single admission rate will provide fans with access to both the Clubhouse and Grandstand.
Admission Options at Saratoga in 2023
Race fans will have a few options when it comes to buying tickets this year. If you purchase tickets at least 24 hours in advance admission will be $7, which is a saving from last season's Clubhouse price of $10. If you wait and buy tickets on the day of your trip it'll cost you $10. Admission does not include reserved seating.
Eliminating the two-tier admission option will now give fans universal access to just about everything at teh race course including the historic Jim Dandy Bar, the Turf Terrace, Porch restaurants, and much more.
Opening Day at Saratoga Race Track
Daily admission tickets go on sale for the Saratoga Race Course starting on Thursday, June 1, 2023, season passes will go on sale in April and can be purchased online. The Saratoga Race Course opens for the summer on Thursday, July 13th, 2023.
Saratoga Springs' 5 Best Restaurants [RANKED]
Great atmosphere, great food, and a great city. When it comes to dining out in Saratoga Springs, all 3 of those elements come into play for making a great night out. But with so many dining options, it is sometimes hard to decide where to eat out! According to our listeners, these are the best of the best when it comes to a great mean in the Spa City.
Saratoga Before and After
This is a 'before and after' look at Saratoga Springs, New York. What did the Spa City look like 15 years ago?
How many times have you taken a stroll along Broadway? How many times have you popped into one shop after another, sat on a bench outside waiting for your family to come back outside or had a bite to eat at one of the many restaurants?
15 years ago the Hampton Inn and Suits was just being built. There was a parking lot next to Cafe Lena on Phila Street and Druthers next to the Adelphi Hotel was just an alley. If your memory of these locations is a bit blurry, take a look at these before and after pictures of Saratoga.