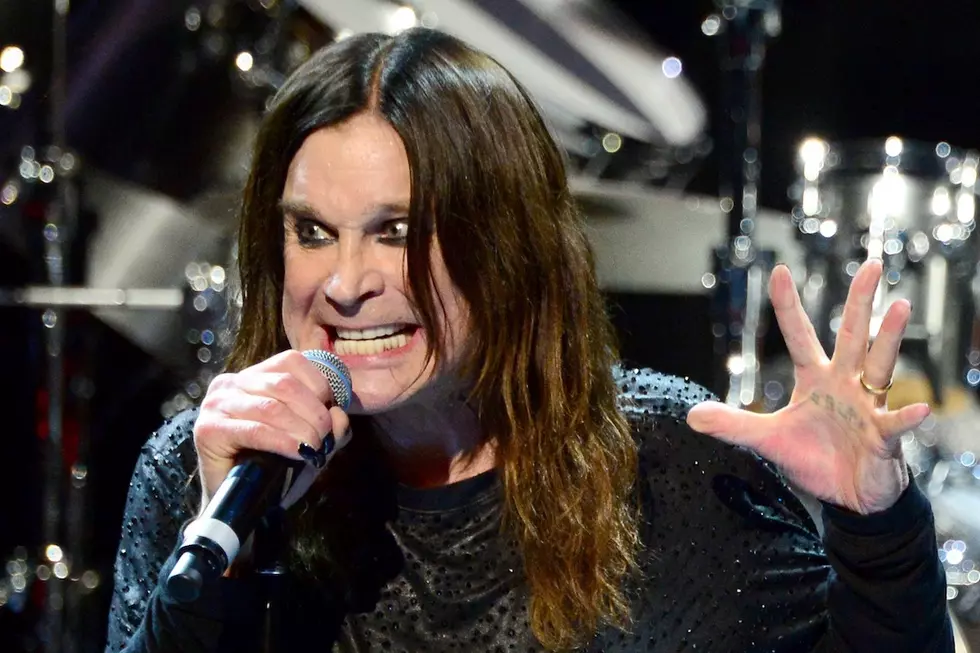 Ozzy Osbourne Picks His 10 Favorite Metal Albums
Frazer Harrison, Getty Images
Ozzy Osbourne is the latest metal legend to compile a list of his favorite metal albums for Rolling Stone. As legendary as Ozzy is, you don't often hear him talking about his top records, so this list is particularly interesting.
Metallica's Lars Ulrich and Judas Priest's Rob Halford took part in their own lists, with both musicians putting a Black Sabbath album on their lists. Ulrich gave the nod to Sabotage, while Halford named Black Sabbath's debut as his personal No. 1 metal record. Both artists will be honored to know that their work falls on Osbourne's list, with the Prince of Darkness claiming Metallica's Master of Puppets and Judas Priest's British Steel amongst his faves.
One surprising pick from Ozzy is Alice in Chains' Facelift. "Another amazing debut," Ozzy writes. "'Man in the Box' is a classic. Layne Staley was a lovely guy. It's such a shame that he couldn't overcome his demons." 1990 was a big year for Ozzy, as two more of his favorites hit the shelves that year — Megadeth's Rust in Peace and Pantera's Cowboys From Hell. "These guys were some of the biggest party animals I ever toured with," Ozzy said about Pantera. "Dimebag's guitar playing shines on this album. This one should be in every metal fan's collection."
The most recent full-length on Ozzy's Top 10 is from Rob Zombie. Osbourne singled out Rob Zombie's debut solo album and his first since White Zombie broke up, Hellbilly Deluxe. "He's a true artist in every sense and Hellbilly Deluxe is Rob's best in my opinion," Ozzy proclaims.
Ozzy Osbourne's 10 Favorite Metal Albums:
AC/DC, Highway to Hell (1979)
Alice in Chains, Facelift (1990)
Guns N' Roses, Appetite for Destruction (1987)
Judas Priest, British Steel (1980)
Led Zeppelin, Led Zeppelin IV (1971)
Megadeth, Rust in Peace (1990)
Metallica, Master of Puppets (1986)
Motörhead, Ace of Spades (1980)
Pantera, Cowboys From Hell (1990)
Rob Zombie, Hellbilly Deluxe (1999)
10 Things to Learn About Ozzy Osbourne by Who He Follows on Twitter
10 Greatest Ozzy Osbourne Quotes