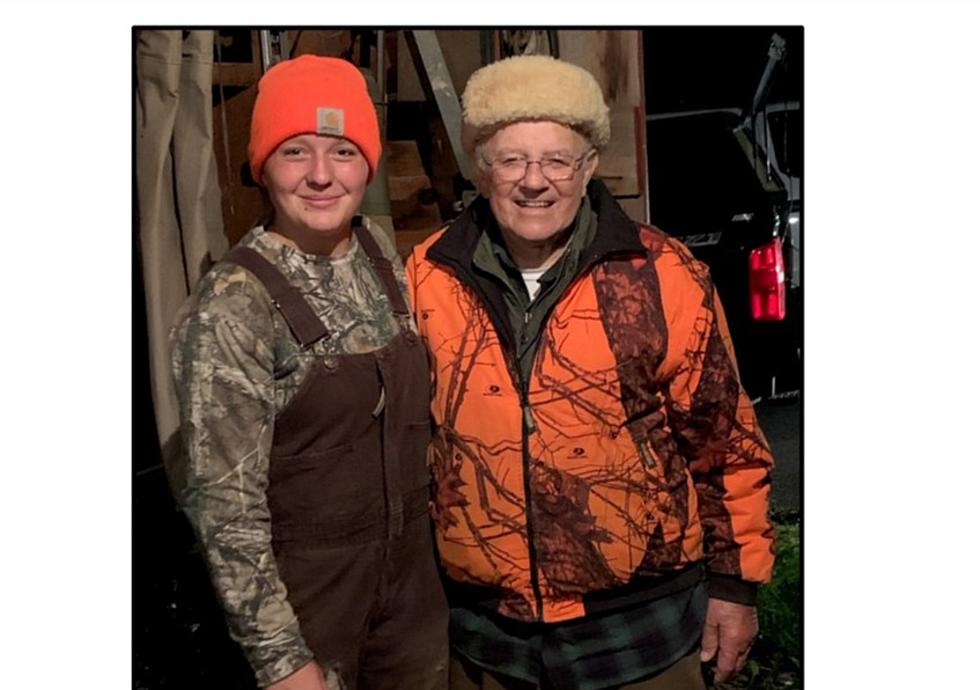 Number of New York Children Deer Hunters Continues To Skyrocket
DEC
Some New York parents say they love the fact that they can hunt with their children.
On Tuesday, New York State Department of Environmental Conservation (DEC) Commissioner Basil Seggos announced the results of the second year of a pilot program allowing children to hunt deer.
DEC Announces Second Successful Year of Youth Deer Hunt Pilot Program
"The results show youth big game hunters enjoyed another safe, successful, and well-attended season afield," the DEC states in a press release.
Children ages 12 and 13 are allowed to hunt deer with a gun or crossbow with an experienced adult mentor, officials note. The bill allowing children to hunt deer was passed in 2021 under a 3-year pilot program.
"I love that I can hunt with my daughter from age 12. If my daughter had to wait until 16, I doubt she would be hunting," an Ulster County parent told the DEC.
For all the news that the Hudson Valley is sharing make sure to follow Hudson Valley Post on Facebook, download the Hudson Valley Post Mobile App and sign up for the Hudson Valley Post Newsletter.
The law requires the DEC to analyze the results of the pilot program each year and report its findings back to the State Legislature.
"Once again, DEC is hearing from families across the state who were thrilled to share their traditions of hunting and wildlife conservation with younger family members," Seggos said.
DEC: New York Youth Hunters Record Another Safe Year With More than 1,800 Deer Harvests Reported
The DEC reports over 9,400 12 and 13-year-old hunters, representing nearly 9,200 families, were eligible to hunt deer this fall with a firearm or crossbow. Youth hunters in New York reported over 1,800 deer harvests.
During a post-hunt survey, 82 percent of youth hunters and 87 percent of their adult mentors were moderately or greatly satisfied with their youth big game hunting experience, according to the DEC
No New York Children Injured Hunting Deer For Second Straight Year
For the second straight year, the DEC reports there were no hunting-related shooting incidents, violations, or license revocations involving children hunters.
"DEC's review of data collected also shows youth hunters followed safety guidelines and showed both respect for wildlife and their fellow hunters while afield. I'm proud to see that New York's environment is in good hands with this next generation of environmental stewards," Seggos said.
Nearly 50 Children Have Recently Gone Missing From New York State
Close to 50 children from New York State and the Hudson Valley have recently gone missing. You can help a New York family get reunited with a missing loved one.
Resorts World Hudson Valley Opens Doors In Newburgh
The grand opening for Resorts World Hudson Valley, located in the Newburgh Mall on Rt. 300 in Newburgh, took place on Wednesday December 28th at 10:00am.
Did You Know? Over 100 Fun Facts About the Hudson Valley
Did you know that Lucille Ball made her stage debut in the Hudson Valley? How about Philadelphia Cream Cheese wasn't invented in Philadelphia, but in Orange County? Or that a mansion in Dutchess County inspired the expression "keeping up with the Joneses?" Find out about those and over 100 other fun facts about the Hudson Valley.