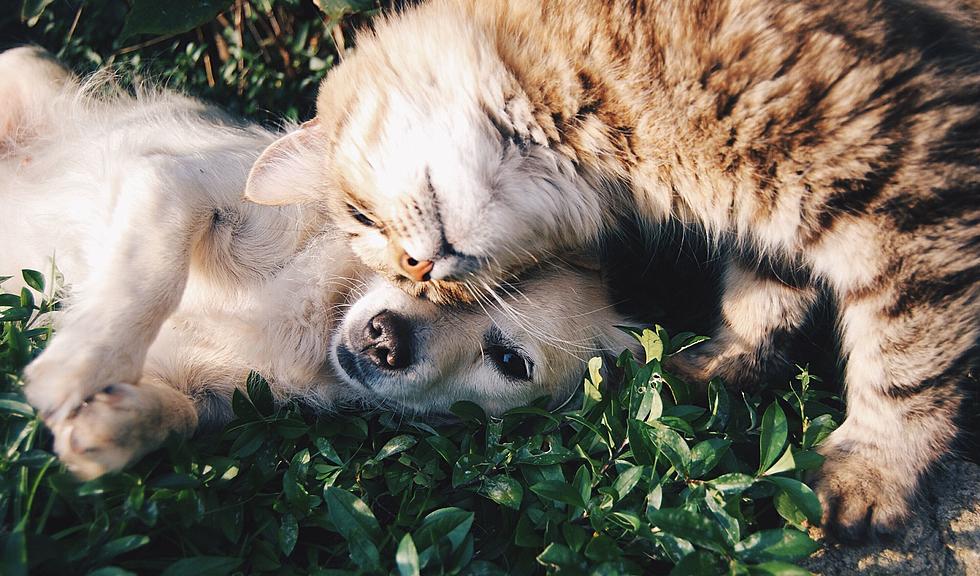 Gov. Hochul Announces Millions of Dollars for New York Animal Shelters
Photo by Krista Mangulsone on Unsplash
As we approach the end of the 2023 calendar year, we find ourselves getting closer and closer to the holiday season and all of the celebrating that will ensue. While the big holidays of Thanksgiving, Christmas and New Years are circled on everyone's calendar, there are some lesser-known holidays and celebratory weeks on the calendar as well.
For instance, until today, I was completely unaware that Animal Shelter Awareness Week was happening this week. A quick Google search revealed that National Animal Shelter Awareness Week happens every year during the first full week of November. This brings us to today, where the Governor of New York, Kathy Hochul announced that millions of dollars in funding is now available to animal shelters throughout New York State.
Funding for New York Animal Shelters and Sanctuaries
The announcement of this massive funding for NY's animal shelters and sanctuaries came yesterday via a press release from the Governor. In total, $5 million dollars in funding was dedicated to the New York State's Companion Animal Capital Fund. According to the press release, this fund is actually "the first state-funded program in the nation to provide for shelter improvement projects".
The Companion Animal Capital Fund has had one mission and that is to secure more funding for New York State's animal shelters as funding from the state budget simply would not cover what is needed. The New York State Animal Protection website, it mentions a survey completed by a number of New York's animal shelters and in total, these shelter's capital needs were over $61 million dollars. The state budget for 2023 only allocated $5 million for the fund.
This most recent $5 million dollars announced by the Governor is actually "round 6" of funding to the Companion Animal Capital Fund. The program was launched back in 2017 and to date, $33 million dollars has been dedicated to the program and it all goes towards supporting better care and increased adoptions for dogs and cats".
What Projects Will the Funding Fund?
The press release from the Governor would go on to mention where every ounce of the funding is going. Some of the projects that will be funded are...
...renovating dog kennels, improving medical facilities, or building more efficient shelters to reduce overall operational costs...
Funds to the program will also be going to other great needs for New York's animal shelters and sanctuaries like...
...construct, renovate, rehabilitate, or acquire buildings or equipment needed to house, treat, and care for sheltered dogs and cats...
As you could imagine, the announcement of this funding brought joy to many including Governor Hochul herself. In the press release she stated that...
...I'm proud that the funding announced today will continue to build on the great work of this program, helping New York's animals stay happy and healthy as they await their forever homes...
The Governor would also speak glowingly about how the Companion Animal Capital Fund has already done so much and made a great difference for the animal shelters and sanctuaries across the state.
The 10 Most Invasive Animals & Insects in New York State
There's nothing worse than an unwanted guest.
Gallery Credit: Will Phillips
10 Exotic Animals You Can Legally Have as Pets In New York
Looking for an exotic pet in New York State? Here are 8 animals you can legally have.
Gallery Credit: Credit - Polly McAdams
Only 13 States Have Official State Dogs...