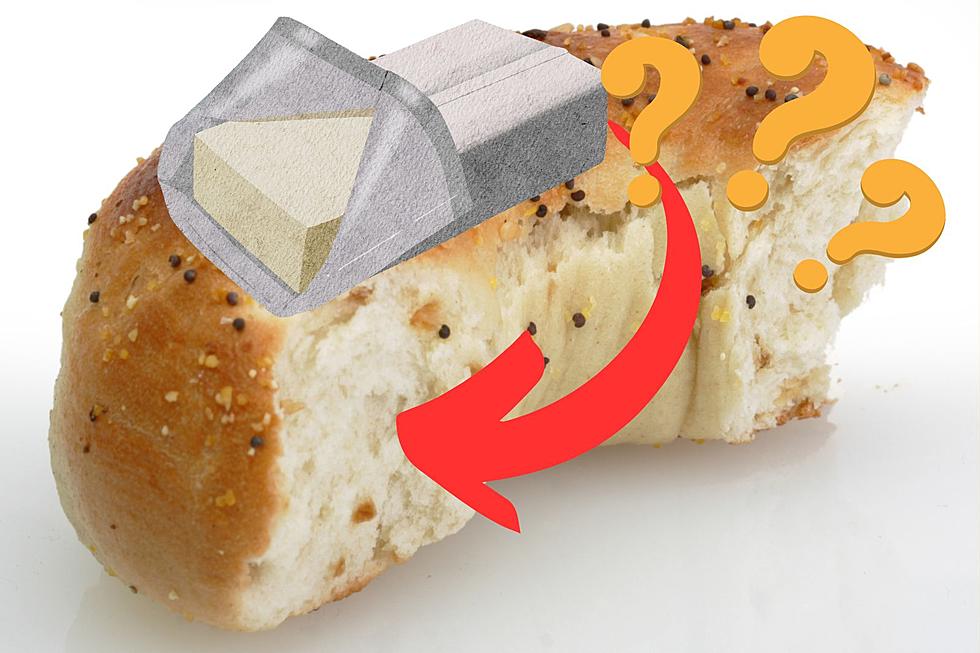 The Hilarious Loophole to the New York Bagel Tax
Canva
If there's one thing New Yorkers take seriously, it's bagels. Luckily, at least one New York store is looking out for their customers when it comes to saving money on our favorite circular food.
Bagels aren't only delicious, but they're tax exempt as well. While it'd be nice to think it's a special bagel designation, it's actually true for most food that's sold in the state... but here's where the weird loophole comes in.
Bagel Tax in New York
Bagels by themselves don't incur sales tax, but bagels that are sliced and given toppings like cream cheese or butter are considered sandwiches and do get taxed. The reason lies in the letter of the law. Food that's exempt from taxes (like bagels) need to be "sold unheated and in the same form and condition, quantities, and packaging as is commonly used by retail food stores." Food that's prepared, however (like a sliced and topped bagel) is not exempt. One bagel shop is taking advantage of the difference.
When is a Sandwich Not a Sandwich?
H&H Bagels in New York City has recently unveiled a bagel that is filled with cream cheese. Not cream cheese on top of the bagel (which would make it a sandwich), but inside. Imagine it as a cross between a bagel and a donut, where the filling is cream cheese instead of frosting. Their aim is to avoid the sales tax on prepared food.
Here's their reasoning: since the cream cheese is already inside the bagel, there's nothing to be prepared. According to the letter of the law, the new idea fits most of the requirements, although it's unclear if cream cheese-filled bagels are "the same form and condition, quantities, and packaging as is commonly used by retail food stores". Either way, they're already for sale, and if they're popular, don't be surprised if they make their way to a Hudson Valley bagel shop next.
The 5 Best Bagels in Dutchess County
Who has the best bagels in Dutchess County? Here are the 5 top-rated spots according to Yelp
10 of the Best Bagel Shops Around the Mid-Hudson Region
Here is a list of 10 of the best bagel shops in the Mid-Hudson area. These restaurants have no less than a 3.5 rating on Google, with no less than 100 reviews.