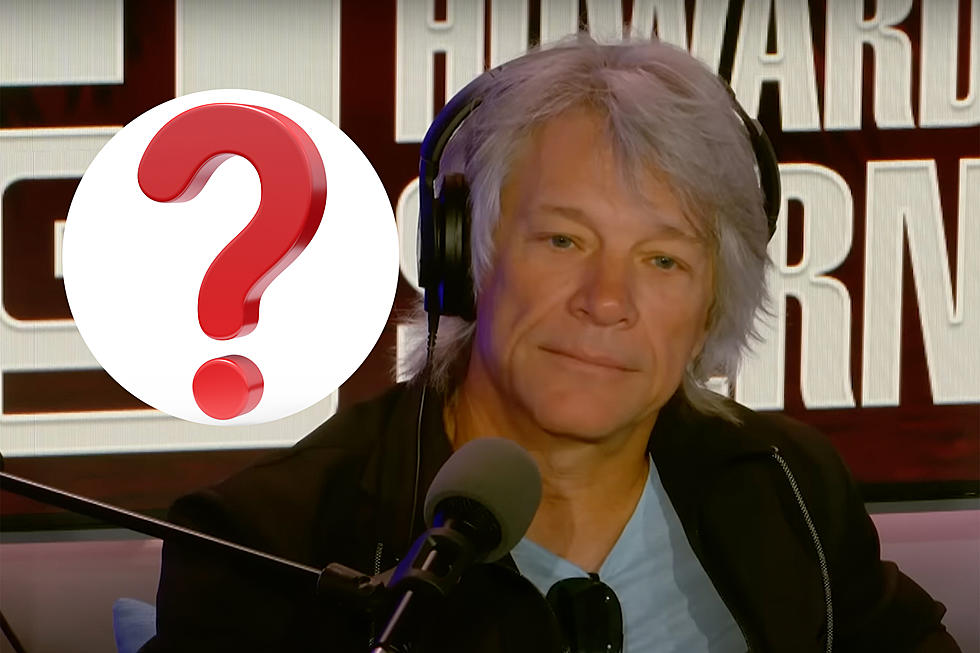 Jon Bon Jovi Names His Best Guitarist of All-Time
YouTube: The Howard Stern Show / Getty Images
There are a lot of great guitarists when it comes to the history of rock 'n' roll, but when it came time to name the greatest, Jon Bon Jovi emphatically declared a winner while recently guesting on SiriusXM's The Howard Stern Show.
"Beck, Jeff Beck," says Bon Jovi without hesitating.
"Jimi Hendrix would of course be in the starting lineup, but you put me on the spot," the rocker countered when Stern offered an alternative.
Bon Jovi's selection actually came with a bit of personal experience as he revealed to Stern, "I was in the room with Jeff Beck when he took a guitar out of a cardboard box, had a rented amplifier and no pedals and created that sound when we did the Young Guns record. He was my guitar player. I sat there flabbergasted because Jeff Beck did things with his fingers and his thumb that would blow your mind."
READ MORE: Jeff Beck Tribute Concert Announced
The singer is referring to the period where he as a solo artist recorded music for the 1990 film Young Guns II starring Emilio Estevez, Kiefer Sutherland, Lou Diamond Phillips and Christian Slater. This came after the back-to-back successes of Slippery When Wet and New Jersey, with Bon Jovi stepping away from the group to record on his own. "Blaze of Glory" became the soundtrack's signature hit.
Jon Bon Jovi, "Blaze of Glory"
But beyond Beck, Bon Jovi was quick to run off some of his favorite players. "Hendrix, [Jimmy] Page, of course Eddie [Van Halen], Mark Knopfler, I watched you get into an argument about Dire Straits. I love Mark Knopfler. He's a completely different style of guitar player, but all of this goes back to their songwriting abilities too, because it's integral to the whole thing," said the singer.
Jon Bon Jovi Tells Howard Stern on SiriusXM's Howard Stern Show Who the Best Guitarist of All-Time Is
66 Best Hard Rock + Metal Guitarists of All-Time