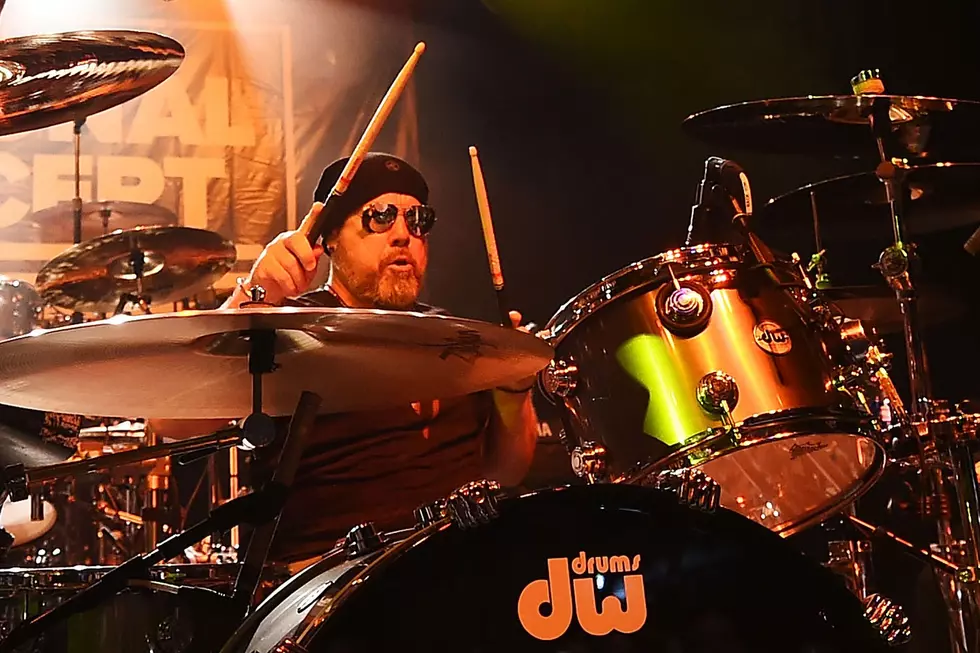 Jason Bonham Apologizes to Jimmy Page for Cocaine Story
Michael Loccisano, Getty Images
Drummer Jason Bonham recently made headlines, speaking with radio host Howard Stern his SiriusXM show about his past issues with drugs. During the chat, he spoke of an incident when he was a teenager in which he claimed that Led Zeppelin guitarist Jimmy Page had provided cocaine for him. But Bonham has now issued a formal retraction of his comments from that interview, offering an apology to Page as well for the story.
During the interview, Bonham alleged to Stern that his father's longtime bandmate had offered the drug when the younger Bonham was just 16-years-old, but the drummer has now claimed that his statement was untrue and derogatory. His statement on the matter can be read below.
On or about 9 April 2019 I, Jason Bonham, gave an interview on radio with Howard Stern (the Interview). In that interview I made certain untrue and derogatory statements concerning Mr. James Page (aka Jimmy Page) of the legendary band Led Zeppelin.

I unconditionally retract all derogatory and defamatory comments relating to Mr. J Page that I made in that interview. In particular it is wholly untrue that Mr. J Page offered me any illegal substances either when I was a minor or at all. I apologize to Mr. Page, unreservedly, for making these unfounded and untrue comments about him. Out of my long held respect for Mr. Page I will make no further comments on the Interview and I agree to make no further comments which Mr. Page might view as disparaging, either now or in the future.
Led Zeppelin split after the death of Bonham's father John, but have reunited on rare occasions, with Jason even sitting in for his late father behind the kit. Jason has also toured under the moniker Jason Bonham's Led Zeppelin Evening saluting the band's legacy.
At present, Bonham is playing drums with The Circle, which counts Sammy Hagar and Michael Anthony among its ranks. The band's Space Between album drops May 10 and you can find them on tour at these stops.
Top 70 Hard Rock and Metal Albums of the '70s