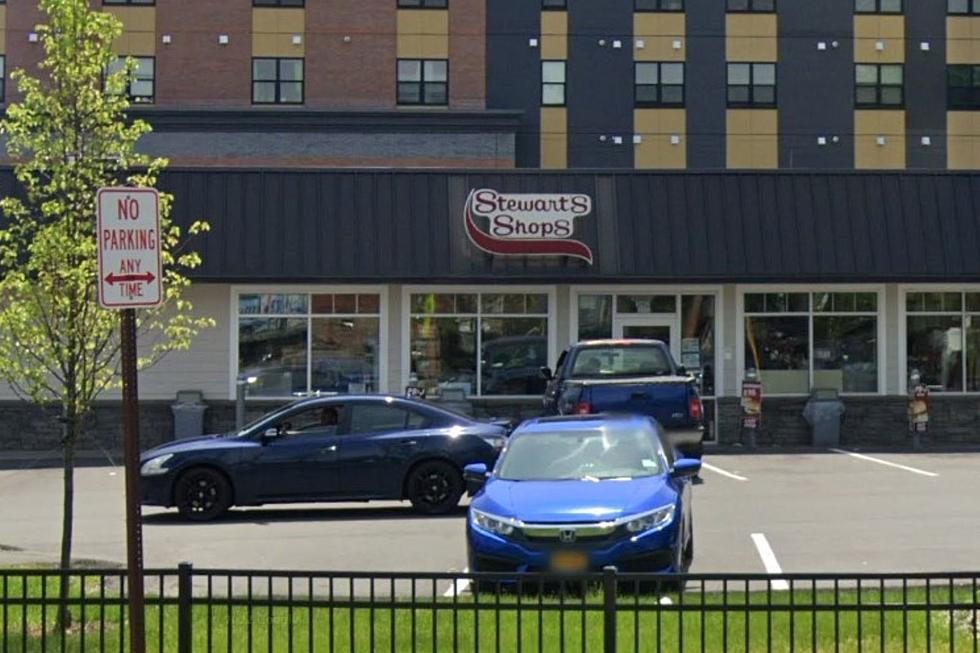 Why is Stewart's Shop Closing This New York Store?
Google Maps
The store will close its doors for good on Thursday.
Numerous stores across the country have reported over the last year or so that there's been an ongoing problem at many stores that are forcing some to close their doors for good. Just last month we told you that Target announced they were closing a New York store because of the problem and now it appears that one of the biggest names in convenience stores in New York has also decided to close a store due to the problem.
Stewart's Shops Closing New York Store
Stewart's has announced that they are closing the store located on the corner of Manning Boulevard and Central Avenue in Albany, New York on Thursday, November 16th for good. Stewart's Shops Public Relations Manager Robin Cooper told WRGB why they have decided to close the high-traffic location saying,
"following a surge in theft, robberies, and threats of violence that have created an unsafe environment for our customers and our partners who work there."
Closing any location isn't an easy decision to make but after considerable consideration, Stewart's said they had no choice but to close the Albany location as the store has become a serious safety issue for customers and staff. According to Stewarts over the past two years, the number of incidents reported at the store has increased significantly. The incidents range from robberies and theft to verbal and physical assaults, which have created an "unsustainable business environment."
Coffee Pot Thrown at Employee
Cooper shared an example of how bad it had gotten at the store saying,
"About two weeks ago someone came in the store and started filling a duffel bag of merchandise. One of the shop partners approached him asked the person to pay for the merchandise and ended up a coffee pot was thrown across the store. We can't risk the safety of either our partners or our customers who shop with us."
Are Any other Stewart's Shops Closing?
Stewart's has numerous locations in the Albany area and isn't seeing the same issues at the other stores according to Cooper, "We're not seeing problems at this level anywhere else, but hopefully knock on wood we don't see this anywhere else." No Hudson Valley Sewart locations have reported any issues similar to the ones the Albany location is dealing with so thankfully stores close to home are safe.
Customers were notified that the store was closing by flyers that were handed out this week inside the store. The employees at this location have been offered positions at other Stewart's shops in the area.
6 Things to Try the Next Time You Visit a Stewart's Shop
Six of our favorite things found at Stewart's Shops
Gallery Credit: CJ
Upstate NY Creator Builds a LEGO Replica of Stewart's Shops
6 of the Best Milk Flavors Only Found at Stewart's
Milk flavors found at Stewart's Shops
Gallery Credit: CJ