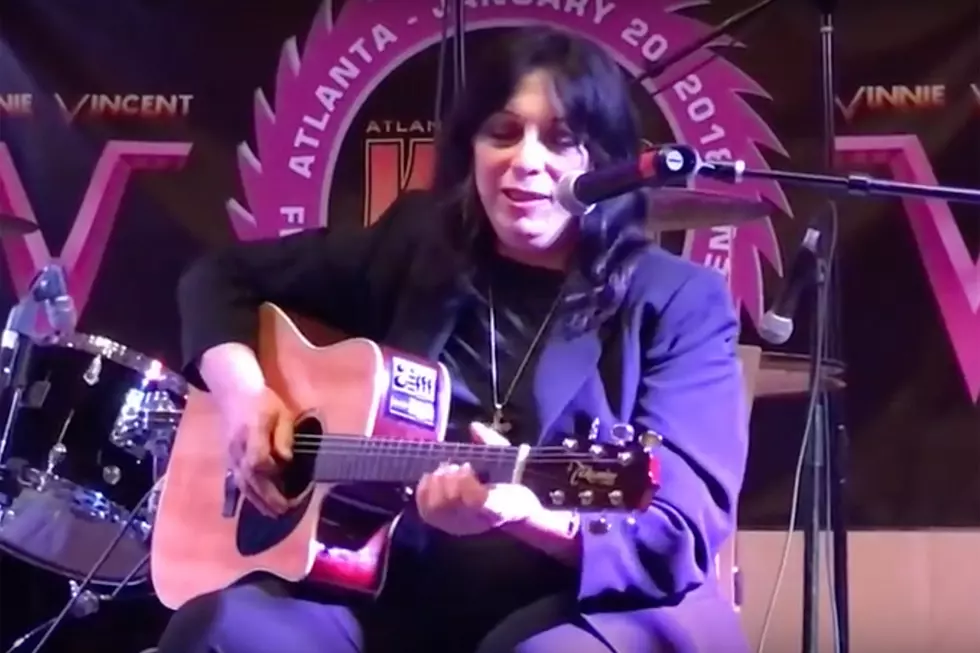 Is Former KISS Guitarist Vinnie Vincent Returning to Music?
YouTube
Vinnie Vincent recently announced his intent to perform live for the first time in 30 years, booking a show at Graceland in Memphis on Dec. 7, but could the onetime KISS guitarist be paving the way for more? According to the United States Patent and Trademark Office, the musician recently filed two applications for the marker "Vinnie Vincent's Kiss," which seems to suggest he's readying his return.
If accepted, the registration would protect the moniker, allowing Vincent to use it for entertainment services and live performances, as well as goods and services and using the name for any musical releases.
Vincent used his given name of Vincent Cusano when filing for the trademark. The upcoming show will reportedly find the musician playing an acoustic set featuring the music of KISS as well as his Vinnie Vincent Invasion songs. Former VVI vocalist Robert Fleischman is expected to make a guest appearance at the show.
Though largely out of the public eye in recent years, the guitarist did appear with Gene Simmons at one of his "Vault" stops earlier this year. The guitarist praised Simmons and expressed his pleasure with reconnecting with his onetime bandmate.
The guitarist joined KISS after the initial exit of Ace Frehley. He appeared on the Creatures of the Night and Lick It Up albums, but was let go from the group in 1984, after which he formed Vinnie Vincent's Invasion.