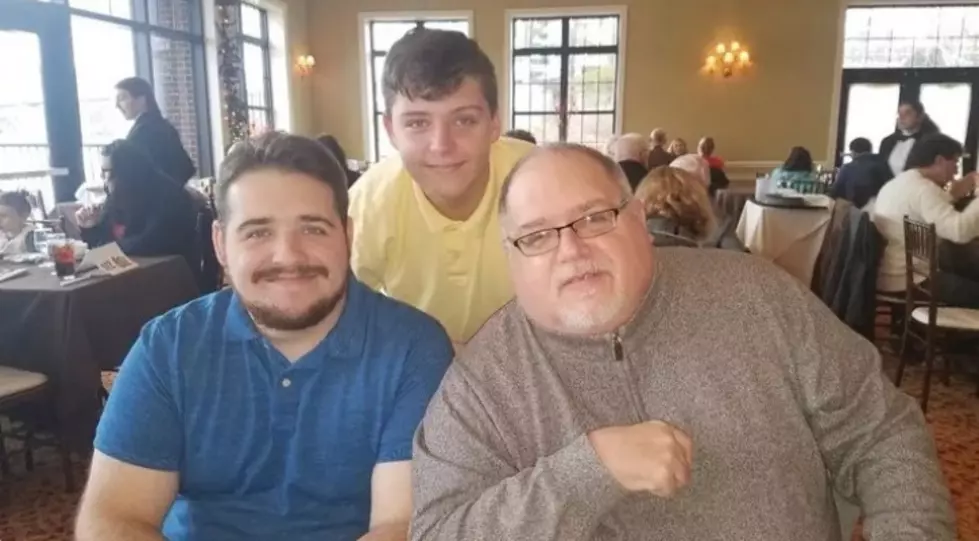 Hudson Valley Can Help Local Reporter, New York Yankees Writer
GoFundMe
The family of a beloved longtime Hudson Valley reporter needs our help after what's described as a "catastrophic medical event."
Rich Thomaselli is described on social media as a "premier local sports reporter." He graduated from Our Lady of Lourdes in 1982 and has lived in Millbrook and Beacon in Dutchess County, New York.
Hudson Valley Reporter Suffers Catastrophic Medical Event
Sadly, around Dec. 10, shortly after moving to Florida to be closer to his sons and taking a new writing job, Thomaselli suffered a "catastrophic medical event," a heart attack, stroke and more.
"I'm glad we haven't lost him but this is just tragic news and Rich needs our help," Tim Wood who worked with Thomaselli at Bleacher Report and hired him at TravelPulse wrote on Facebook. " The heart attack and stroke was severe, he will be unable to write for a while. If there is ever a person that deserved good things come his way, it's Rich."
Thomaselli suffered a minor heart attack and a cerebral condition resulting in multiple strokes that have left him blind, almost completely deaf, barely able to speak, and very weak on his right side, according to a GoFundMe setup to help pay for his medical costs.
GoFundMe SetUp For Family
"Due to his current condition, Rich will no longer be able to work and support himself and his children. Despite these challenges, Rich's ability to comprehend is spot on. He is cognitively very aware, and we ask you all to come together and support our warrior, Rich Thomaselli," Ken Parchinski states in the GoFundMe.
CLICK HERE to donate. As of this writing over $16,000 has been raised with a goal of $100,000.
Hudson Valley Sports Report Founder, New York Yankees Writer Needs Our Help
Thomaselli founded Hudson Valley Sports Report, covering high school and college sports in the Hudson Valley. He has worked for many local media organizations on TV and the radio, including WPDH 101.5.
For all the news that the Hudson Valley is sharing make sure to follow Hudson Valley Post on Facebook, download the Hudson Valley Post Mobile App and sign up for the Hudson Valley Post Newsletter.
Currently, he writes for New York Yankee magazine and many other publications from Dutchess County and Florida.
Moved To Rehab Facility
Around Dec. 13, Thomaselli was moved to a rehab facility in Fort Myers. He's expected to be in the facility for at least a month. After rehab, he will likely be placed in an assisted living facility.
"This sudden and unexpected turn of events and prognosis is terrifying for him and the boys," the GoFundME states.
PEEK INSIDE: Derek Jeter is Selling His Stunning Hudson Valley Lakeside Castle For Discounted Price
LOOK: Here's where people in every state are moving to most
KEEP READING: See the richest person in every state
Did You Know? Over 100 Fun Facts About the Hudson Valley
Did you know that Lucille Ball made her stage debut in the Hudson Valley? How about Philadelphia Cream Cheese wasn't invented in Philadelphia, but in Orange County? Or that a mansion in Dutchess County inspired the expression "keeping up with the Joneses?" Find out about those and over 100 other fun facts about the Hudson Valley.
Gypsy Moth 'Accidentally' Released Causing 'Nightmares' in New York
After 10 to 15 years a gypsy moth that was once "accidentally" released has returned and is causing "nightmares" in New York.
Award-Winning Actor Selling Hudson Valley Mountaintop Masterpiece
An award-winning actor is selling "mountaintop masterpiece" in Napanoch, Ulster County. Check out all of the photos of this impressive "mountaintop masterpiece" below: