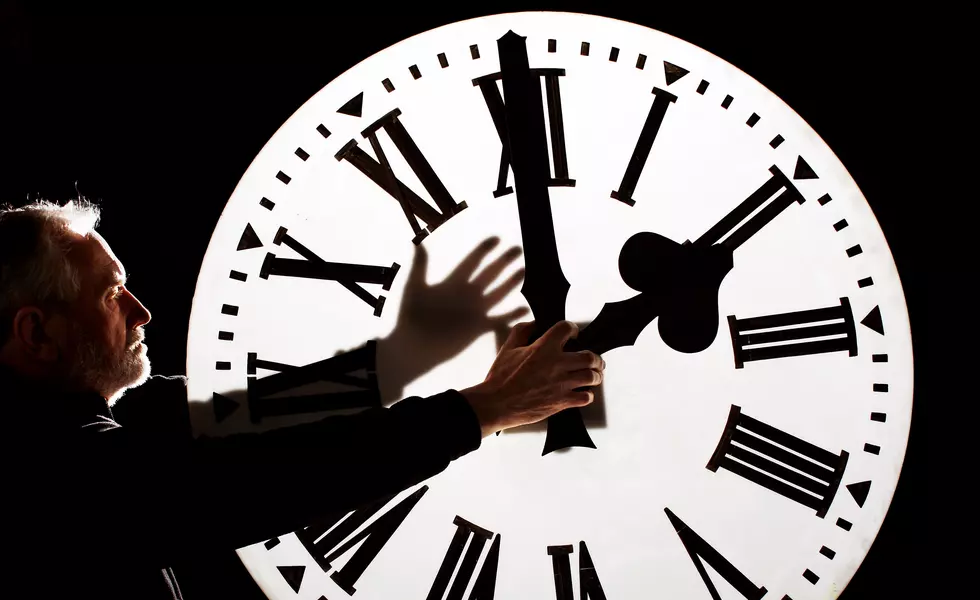 Don't Forget to Spring Ahead
Alan Wilson/Getty Images
This Sunday at morning at 2, it's officially Daylight Savings Time.  So don't forget to set your clocks ahead one hour.  It's also a good time to change the batteries in your smoke and carbon monoxide detectors.
I used to love Daylight Savings Time.  It stays light til late into the evening.  It means warm weather is on the way.  But now that I do a morning show, I feel a bit differently.  Now I go to bed at about 8:30.  It's still light.  I feel like I'm going to bed at 6.  It just feels weird.
I'll admit it is nice to have long days and more daylight hours to do things.  Maybe I'll start staying up til 9...like the big kids.