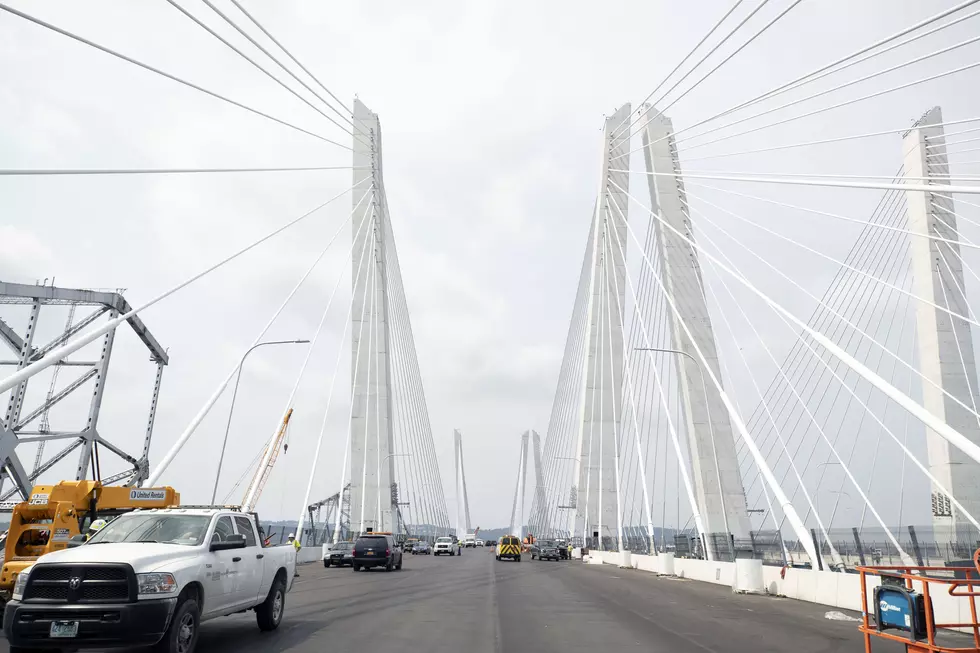 Democrat Joins New York State Effort To Rename Cuomo Bridge
Mike Groll/Office of Governor Andrew M. Cuomo
A Democrat from the Hudson Valley is joining the fight to rename the Mario Cuomo Bridge.
Democratic New York State Senator James Skoufis is officially sponsoring a bill to rename the span that connects Rockland and Westchester counties.
Push Continues To Rename Mario Cuomo Bridge
In 2017, Andrew Cuomo pushed to rename the bridge to honor his late father, Mario M. Cuomo. The bridge was named the Governor Mario M. Cuomo Bridge.
Former Governor Andrew Cuomo named the new bridge after his father but that upset many from the Hudson Valley who wanted to keep the Tappan Zee name from the old bridge.
For all the news that the Hudson Valley is sharing make sure to follow Hudson Valley Post on Facebook, download the Hudson Valley Post Mobile App and sign up for the Hudson Valley Post Newsletter.
History of Tappan Zee In Hudson Valley
Many local residents were upset when Tappan Zee was removed from the bridge's name. Tappan is the name of a Native American sub-tribe who occupied the area and Zee is Dutch for sea, referring to the early Dutch settlers.
Democrat Joins Fight To Rename Cuomo Bridge To Tappan Zee
For years, there's been mostly Republican efforts to rename the bridge. Those attempts have failed, but the measure is starting to gain bipartisan support.
Skoufis (D) 42nd Senate District has officially joined the effort to rename the Mario Cuomo Bridge to Tappan Zee.
"Renames Governor Mario M. Cuomo bridge the Tappan Zee bridge; directs the commissioner of transportation to provide for the installation and maintenance of adequate signing of the state highway system," a bill from Skoufis states.
Skoufis is the first New York State Democrat in the Senate to support a bill to change the bill's name.
Fall From Grace: The 21-Year Transformation of Andrew Cuomo in New York
Take a look at the shocking 21-year transformation of Andrew Cuomo. From hanging with supermodels in 2000 to becoming governor and then resigning.
Nearly 50 Children Have Recently Gone Missing From New York State
Close to 50 children from New York State and the Hudson Valley have recently gone missing. You can help a New York family get reunited with a missing loved one.
Did You Know? Over 100 Fun Facts About the Hudson Valley
Did you know that Lucille Ball made her stage debut in the Hudson Valley? How about Philadelphia Cream Cheese wasn't invented in Philadelphia, but in Orange County? Or that a mansion in Dutchess County inspired the expression "keeping up with the Joneses?" Find out about those and over 100 other fun facts about the Hudson Valley.
Gypsy Moth 'Accidentally' Released Causing 'Nightmares' in New York
After 10 to 15 years a gypsy moth that was once "accidentally" released has returned and is causing "nightmares" in New York.