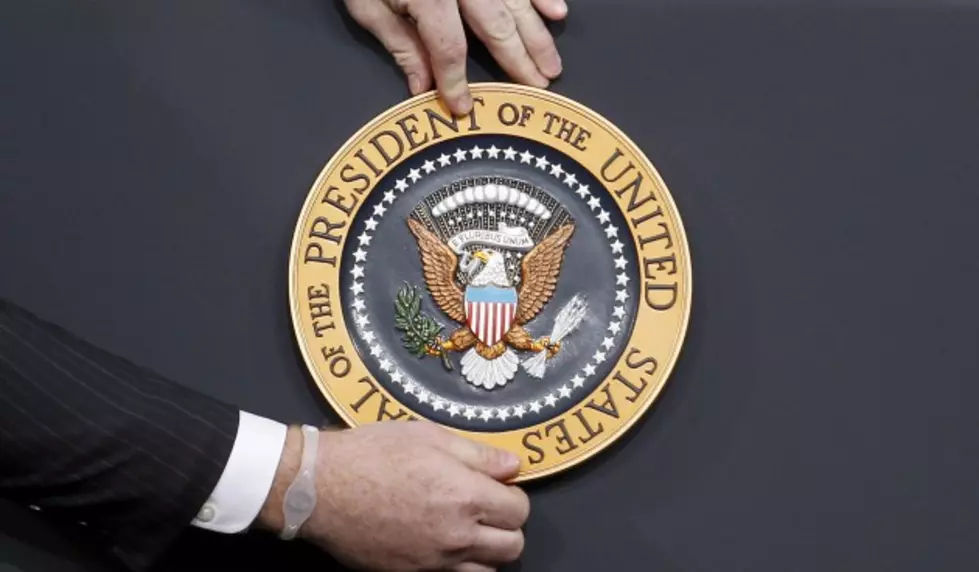 Deez Nuts Gaining In The Polls For President
Isaac Brekken/ Getty Images
"Hey is Dee coming to the Party?"
It's a joke used by many immature people all the time. I'll admit I've used it on occasion. Sadly, this isn't a joke, believe it or not, 'Deez Nuts' is running for president as an independent candidate out of Iowa -- and he's doing pretty well in polls.
A new survey of North Carolina voters shows Deez Nuts with nine-percent support. So, in a race for President, between Donald Trump, Hillary Clinton, and Mr. Nuts, nine-percent of the vote would go to Deez.
The same poll was done in Minnesota, where seven-percent of voters agreed that they would in fact, vote for Deez Nuts.
 The Daily Beast learned that Deez Nuts is actually Brady Olson, a 15-year-old Iowa farm boy. He told the Beast that once he saw that Limberbut McCubbins, a cat from Kentucky, was running for President, he realized he could game the FEC filing system and run for President as Deez Nuts.
Turns out there are 585 Presidential hopefuls. Newsweek found a number of the more humorous names hoping to run the country. Including:
Sydneys Voluptuous Buttocks of Buffalo, New York
Crawfish B. Crawfish of New Orleans, whose campaign slogan is "Red. Boiled. Ready?"
Buddy The Elf from the North Pole
Johnny Goddamn Roosevelt of Chicago.
For any of these candidates, the next step would be to raise $5,000 in campaign contributions. If Deez Nuts is polling this well, it's likely Brady Olson could raise the money via Kickstarter or social media. But then, Olson would run into the problem that he is only 15-years-old.