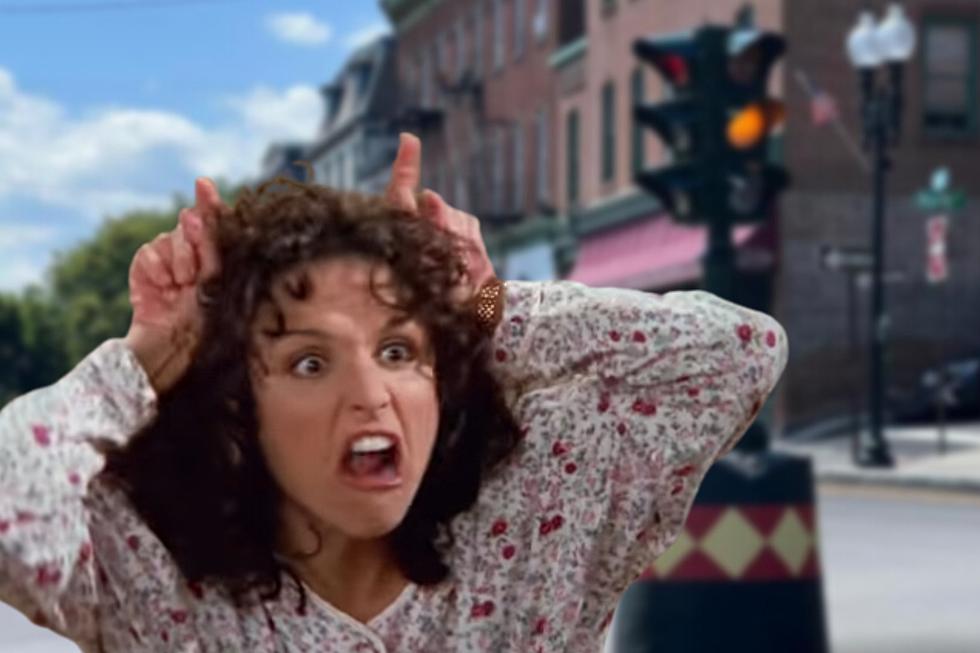 Beacon's 'Seinfeld' Building Transformed Into Pot Palace
Netflix/A. Boris
Visitors to Beacon, New York in search of filming locations for the TV series Seinfeld may be surprised by what they find.
When Seinfeld was preparing to end its ninth and final season, producers took on the cast of figuring out how to end such an iconic series. The result was an extended hour-long episode featuring the cast on trial for being the terrible people they are.
Jerry, George, Elaine and Kramer found themselves stranded in Massachusettes where they witnessed an overweight man getting robbed. Instead of helping, the gang wound up mocking the victim while filming the incident.
It turns out that the gang violated a local bystander law that required them to help someone in need. As a result, the four of them are sent to jail and put on trial.
Beacon, New York Seinfeld Location
The Seinfeld finale was watched by 76.3 million people making it one of the most-watched television episodes ever. Those who were watching from the Hudson Valley, however, noticed a very familiar sight.
The jail that Jerry, George, Elaine and Kramer were sent to was actually the old police station in Beacon, New York. While the interior scenes were shot on a soundstage in California, the exterior shots were filmed right here in the Hudson Valley.
The building at 463 Main Street is the former Beacon Police station. The small building right next to Brother's Trattoria was built in 1936 and even served as a local bomb shelter because of its strong construction. On the show, it can be seen with a generic sign that says "Police" and decals on the door that read "Police Department."
Today, the building is known as The Station and, ironically, is now selling something that was highly illegal at the time the Seinfeld finale aired.
Old Police Station is Now a "Grower's Showcase"
Thanks to new legislation in New York, the owners of The Station were able to apply for a special license to operate a cannabis farmer's market on the weekends. The pop-up-pot-shop will operate every weekend through December 30.
New York State farmers will be able to sell cannabis products at the Main Street location every Friday from 4-8pm, and Saturday and Sunday from Noon to 6pm.
Being able to buy legal pot in Beacon is already pretty cool, but being able to make your purchase from the same place where Jerry Seinfeld went to jail makes it that much cooler.
25 Films And TV Shows Filmed In The Hudson Valley Since 2020
Here is a list that's been complied of the 25 films and tv shows that have been filmed in the Hudson Valley since 2020.
Gallery Credit: Kiera Flanagan
20 Must See TV Shows and Movies Made in Poughkeepsie, New York
Gallery Credit: Nick Kessler