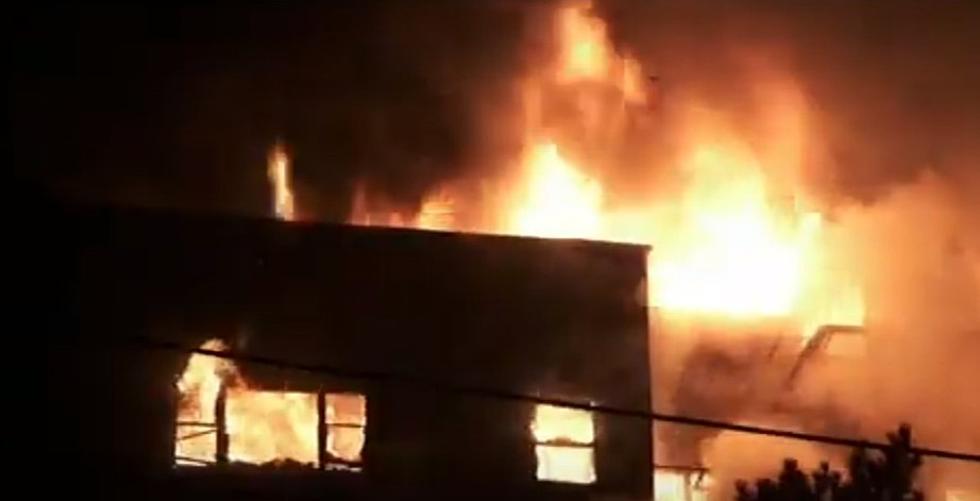 Help Needed: Over 100 Homeless After Fatal Fire In Hudson Valley, 40 Injured
ABC/YouTube
Hudson Valley residents are helping 100 neighbors who lost their homes in a massive fire. One person was killed and over 40 were injured.
Early Wednesday morning first responders from the Lower Hudson Valley responded to a massive fire at an apartment building that housed nearly 100 families
Around 1 a.m., members of the Yonkers Fire and Police Departments rushed to 671 Bronx River Road for an active fire.
4-Alarm Fire In Westchester County, New York
Firefighters worked to put out the 4-alarm fire at the 6-story Mona Lisa Luxury Cooperative Residence.
For all the news that the Hudson Valley is sharing make sure to follow Hudson Valley Post on Facebook, download the Hudson Valley Post Mobile App and sign up for the Hudson Valley Post Newsletter.
Officials believe the fire started on the first floor of the apartment building and burned all the way to the top floors.
Most Yonkers Residents Sleeping When Fire Started
Most residents were fast asleep when the blaze started.
"People living at 671 Bronx River Road were abruptly awakened this morning. Evacuated by our Yonkers Fire Department, wearing pajamas, clutching whatever they could grab," Yonkers Mayor Mike Spano said.
1 Dead Around 40 Injured In Yonkers, New York Fire
Burkes Bar and Restaurant Trying To Help After Over 100 Left Homeless In Westchester County, New York
The nearby Burkes Bar and Restaurant is trying to help their neighbors.
"We are shocked and saddened by the immense tragedy that has befallen our neighbors at the Mona Lisa last night," Burkes Bar and Restaurant wrote on Facebook. "In an effort to assist our neighbors during this horrific time, Burke's is accepting donations for the fire victims."
Owners are accepting "any and all donated goods."
"Right now, we are accepting any and all donated goods and will be putting together a list of specific needs as we get word from those who lost everything," owners wrote on Facebook.
25 Most Dangerous Counties in New York State
Here are the top 25 most dangerous counties in New York, outside of the city, with the highest violent crime rates.
Nearly 50 Children Have Recently Gone Missing From New York State
Close to 50 children from New York State and the Hudson Valley have recently gone missing. You can help a New York family get reunited with a missing loved one.
Did You Know? Over 100 Fun Facts About the Hudson Valley
Did you know that Lucille Ball made her stage debut in the Hudson Valley? How about Philadelphia Cream Cheese wasn't invented in Philadelphia, but in Orange County? Or that a mansion in Dutchess County inspired the expression "keeping up with the Joneses?" Find out about those and over 100 other fun facts about the Hudson Valley.
KEEP READING: See the richest person in every state