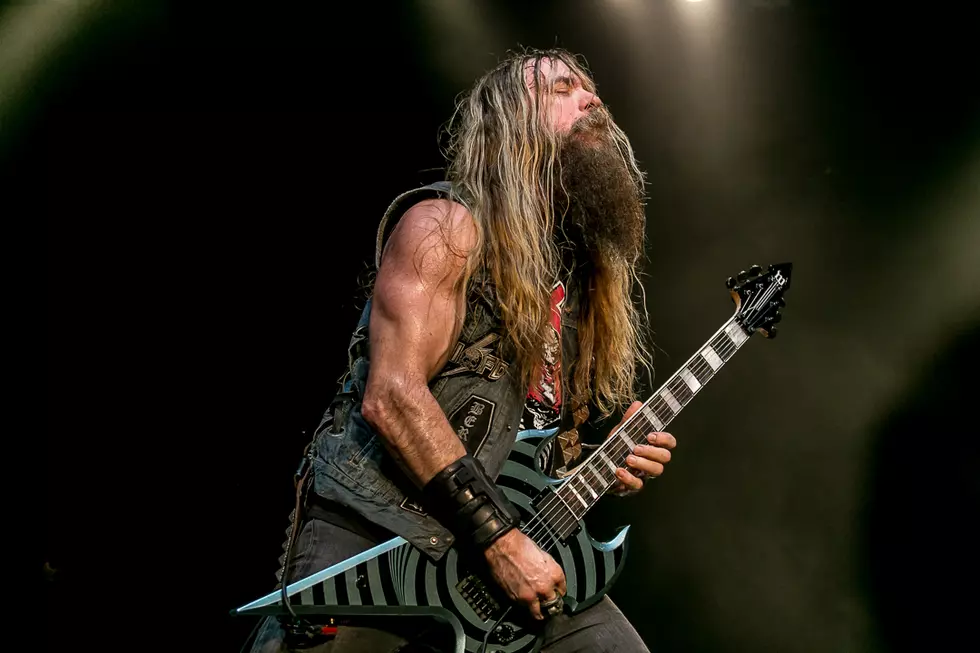 Zakk Wylde Was Asked to Rejoin Ozzy Osbourne's Band Because Gus G. 'Couldn't Do It'
Kathy Flynn, WickedGoddessPhotography.com
In late April, it was announced that Zakk Wylde had officially rejoined Ozzy Osbourne's band, replacing his own successor, Gus G., who had been with the group since 2009. With Black Sabbath in the rearview mirror, the focus now is back on Ozzy's solo career and Wylde explained how we came to find himself back within the Prince of Darkness' ranks.
Speaking with 98.9 The Rock at Rockfest in Kansas City, Kan., Wylde explained, "Oz called up. He said at this juncture Gus couldn't do it. And he said, 'Who else could get the dishes as clean and the linens as fluffy as they were back in the day?' So that's the reason why. It really has nothing to do with the guitar playing. It's just because Gus couldn't do it. So they're, like, 'Well, we'll let him play guitar while he's here anyway doing dishes and linens.'"
Following the initial announcement that Wylde had returned, Ozzy stated, "I'm so happy to be getting back on the road with Zakk, Blasko [bass[, Tommy [Clufetos, drums] and Adam[Wakeman, keyboards]. This is what I do. This is where I belong, on the road."
Shortly after, Gus G. weighed in on the lineup change, thanking the Osbournes and his bandmates for the great times shared between them all, as well as the fans for supporting him throughout the years. "As a fan, it's great to see Ozzy and Zakk back together. It's been long overdue," the axeman commented.
Wylde will play his first show back with Ozzy Osbourne on July 14 at the Rock USA Festival in Oshkosh, Wisconsin. He'll be splitting his time between the band and his other Ozzy-related project, Zakk Sabbath, a Black Sabbath tribute band. The group's live EP, Live in Detroit, will be released on June 16 through Southern Lord.
Zakk Wylde Interviewed on 98.9 The Rock
Ozzy Osbourne Albums Ranked
Zakk Wylde Plays 'Wikipedia: Fact or Fiction?'