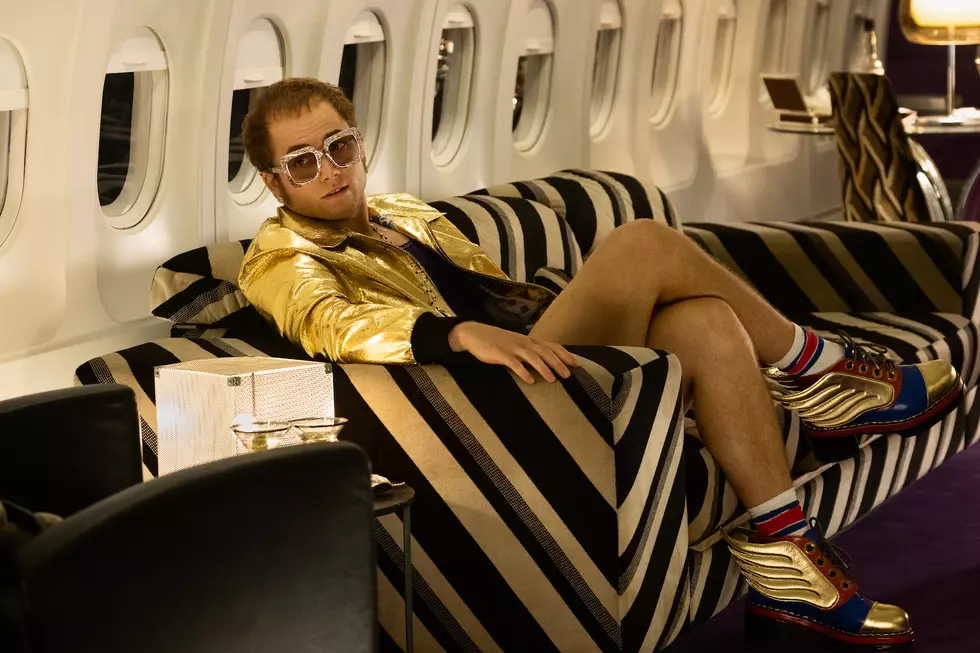 Elton John Had to Fight for An R-Rated Movie of His Life
Paramount
Everyone wants to compare Rocketman, the new film about Elton John, to Bohemian Rhapsody, the biopic about Freddie Mercury and Queen that came out last year and became a massive box office success and Oscar winner. But regardless of which of the two you might prefer, regardless of how Rocketman does at the box office, there is one very large difference between the two films: While Bohemian Rhapsody was rated PG-13, Rocketman is rated R.
In a piece for The Guardian, Elton John says he was the one who fought to ensure that Rocketman would be rated R and reflect the life he really lived. As he put it:
Some studios wanted to tone down the sex and drugs so the film would get a PG-13 rating. But I just haven't led a PG-13 rated life. I didn't want a film packed with drugs and sex, but equally, everyone knows I had quite a lot of both during the 70s and 80s, so there didn't seem to be much point in making a movie that implied that after every gig, I'd quietly gone back to my hotel room with only a glass of warm milk and the Gideon's Bible for company.
It will be interesting to see how the critical and commercial reactions to Rocketman compare to Bohemian Rhapsody. Critics were pretty divided on the latter, but the film made enormous amounts of money; audiences absolutely loved the film all over the world. (So far Rocketman has an 89 percent on Rotten Tomatoes, compared with BoRhap's 61 percent.) Will a more frank depiction of Elton John's rock star life help or hurt its box office grosses? We'll find out soon; Rocketman opens in theaters this Friday.
Gallery — The Best Movie Taglines in History: