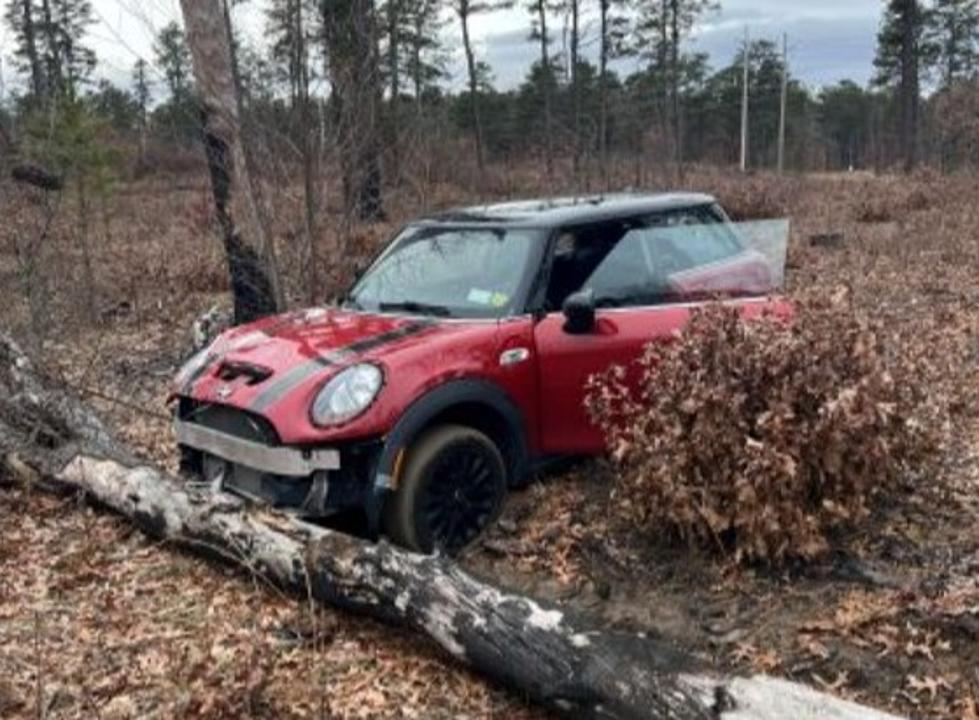 Upstate New York Driver Somehow Gets MINI Stuck While Hiking
DEC
An Upstate New York driver is out a lot of money for trying to hike with a MINI Cooper on state grounds.
On Wednesday, the New York State Department of Environmental Conservation (DEC) released its Forest Rangers - Week in Review. This week's review was highlighted by a humongous illegal snake and someone who got a bright red MINI Cooper stuck while hiking in Upstate New York.
Illegal Motor Vehicle Use In City of Albany, Albany County
On Feb. 12, DEC officials were told about a motor vehicle abandoned in the woods, about one-half mile from the Albany Pine Bush Madison Avenue Pinelands trailhead.
Forest Ranger Mitchell and the Albany Police Department responded and found a bright red MINI Cooper stuck on the hiking trail.
For all the news that the Hudson Valley is sharing make sure to follow Hudson Valley Post on Facebook, download the Hudson Valley Post Mobile App and sign up for the Hudson Valley Post Newsletter.
Officials believe someone drove the MINI through the split rail fence at the trailhead, drove down the hiking trail, and then got stuck.
Troy, New York Resident Ticketed For Getting MINI Stuck While Hiking In Upstate New York
The driver was identified as a 42-year-old from Troy, New York. The Troy resident was ticketed for unauthorized use of a motor vehicle on Albany Pine Bush Preserve lands.
The Albany Police Department also issued the driver a number of vehicle and traffic tickets.
The vehicle was not operational and was towed out of the woods at the owner's expense.
Top 20 New Cars Under $30,000
Did You Know? Over 100 Fun Facts About the Hudson Valley
Did you know that Lucille Ball made her stage debut in the Hudson Valley? How about Philadelphia Cream Cheese wasn't invented in Philadelphia, but in Orange County? Or that a mansion in Dutchess County inspired the expression "keeping up with the Joneses?" Find out about those and over 100 other fun facts about the Hudson Valley.
15 Iconic Retail Stores That Don't Exist Anymore (But We Totally Miss Shopping At)
KEEP READING: See the richest person in every state