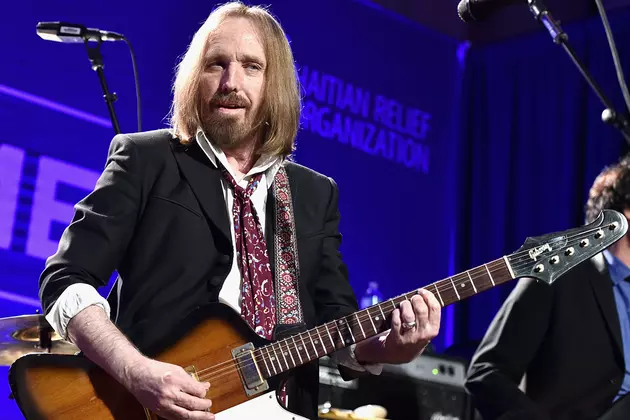 Tom Petty Hailed for Making 'Political Statement' on Trump's Transgender Policy
Alberto E. Rodriguez, Getty Images
A photograph Tom Petty displays when the Heartbreakers perform "American Girl" onstage has taken on new meaning for some transgender advocates.
Petty regularly projects pictures of a diverse group of women when they perform the song, a radio favorite from 1977's Tom Petty and the Heartbreakers. One of the images features Alexis Arquette, a transgender actor who died of AIDS complications in 2016. Her appearance on Wednesday during Petty's two-night stand at the Forest Hills Stadium in New York happened just hours after President Donald Trump posted a tweet banning transgender citizens from serving in the military.
PageSix hailed the projected image as "a political statement" under a headline that read: "Tom Petty Stands Up for Transgender Rights at Concert." The Gothamist was more circumspect, saying the displayed image was "perhaps a nod to President Trump's controversial decision."
Meanwhile, Arquette's brother, actor David Arquette, personally thanked Petty for the tribute on Instagram.
Alexis Arquette's first acting role was in the Tubes' video for "She's a Beauty." She later appeared in Buffy the Vampire Slayer, Pulp Fiction and The Wedding Singer.
Tom Petty Albums Ranked Worst to Best