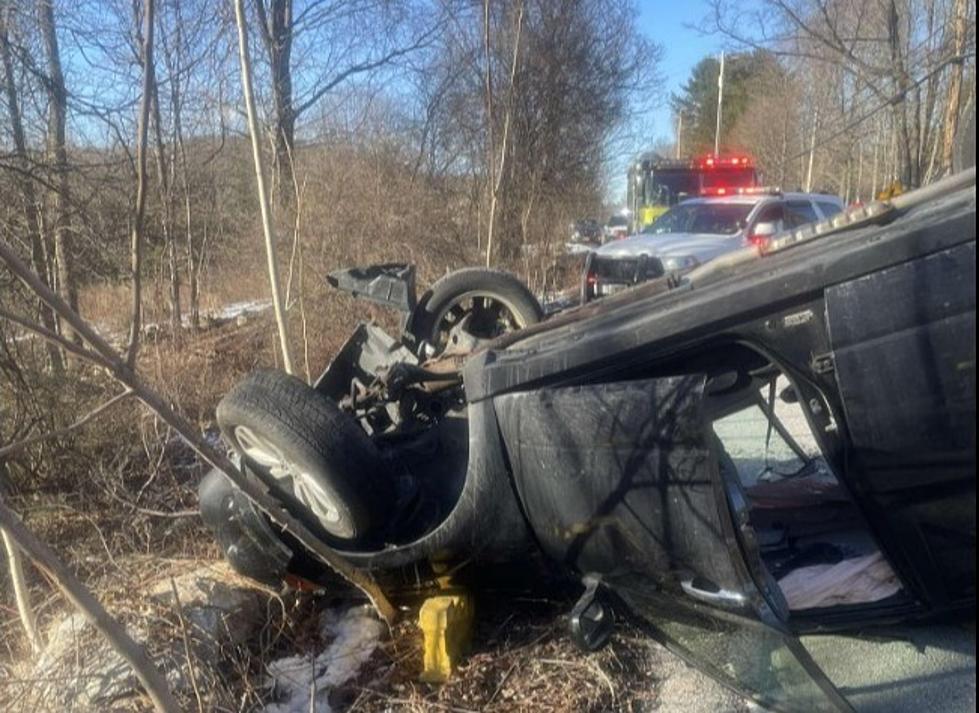 Why You Must Slow Down In New York Passing Emergency Vehicles
Carmel Fire Department
A Hudson Valley firefighter was hit by a car responding to the scene of another car crash.
On Wednesday, the Carmel Fire Department and a crew from the Carmel Volunteer Ambulance Corp. were dispatched to Stoneleigh Ave in the area of Putnam Hospital Center for a motor vehicle accident with injuries.
Rollover Crash With Entrapment In Putnam County, New York
Putnam County 911 was told the vehicle was rolled over and the driver was trapped.
"Responders arrived on the scene and found that the driver was able to remove themselves from the vehicle and was evaluated by EMS. We were assisted on scene by Carmel Police Department, NY and paramedics from Ambulnz Careers- Hudson Valley, NY," the Carmel Fire Department stated in a press release.
For all the news that the Hudson Valley is sharing make sure to follow Hudson Valley Post on Facebook, download the Hudson Valley Post Mobile App and sign up for the Hudson Valley Post Newsletter.
Carmel, New York Fire Fighter Injured
While Carmel firefighters were on the scene one firefighter was hit by a car that was passing the accident, according to the Carmel Fire Department.
"We urge everyone to please slow down for your safety and ours! We remind all motorists to reduce speed and be alert whenever you approach an emergency vehicle on any roadway," Carmel Fire Department said. "Please slow down and move over for emergency vehicles that have stopped and activated their warning lights. We're all out there to keep you safe. We ask you to help keep us safe in return."
The unnamed firefighter suffered "minor injuries" and was treated on the scene by ambulance personnel. The injuries were not disclosed.
10 New York State Hospitals Rank Among The World's Best
Newsweek magazine recently published its ranking of the top hospitals in the world and 10 are here in New York State. Who made this list?
Newsweek based its list of the
Top 250 hospitals on earth
based on four criteria: patient care, research, innovation, and consistency. 2023 marks the fifth year the publication put together data on hospitals from around the world. This year's data reportedly includes more than 2,300 hospitals from 28 countries, approximately 400 in the Unites states.
Here's the ones from New York State:
Did You Know? Over 100 Fun Facts About the Hudson Valley
Did you know that Lucille Ball made her stage debut in the Hudson Valley? How about Philadelphia Cream Cheese wasn't invented in Philadelphia, but in Orange County? Or that a mansion in Dutchess County inspired the expression "keeping up with the Joneses?" Find out about those and over 100 other fun facts about the Hudson Valley.
Nearly 50 Children Have Recently Gone Missing From New York State
Close to 50 children from New York State and the Hudson Valley have recently gone missing. You can help a New York family get reunited with a missing loved one.
KEEP READING: See the richest person in every state