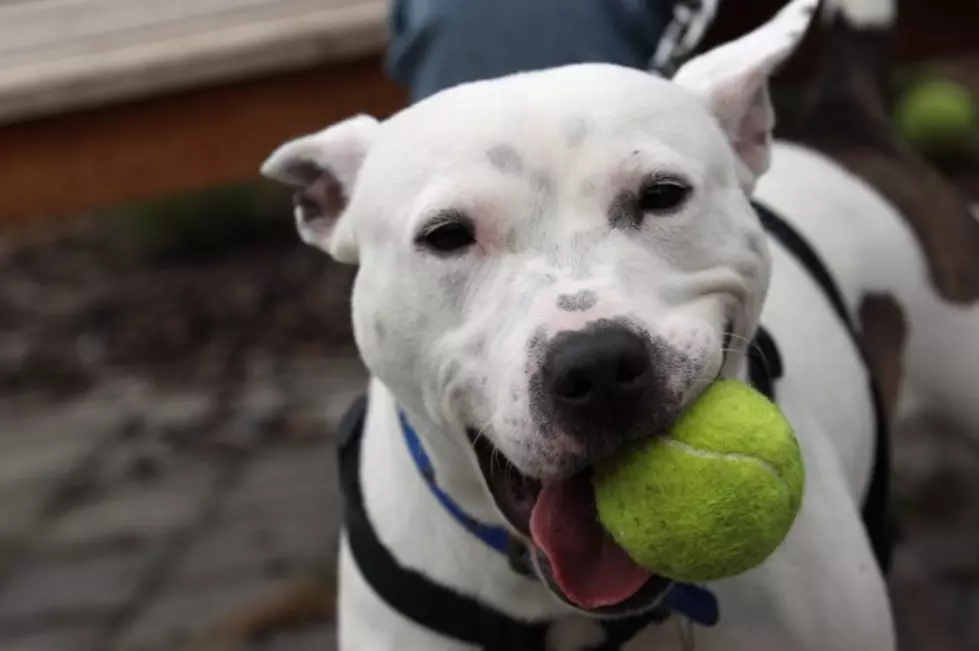 Pit Bull Attacks 3-Year-Old Girl in Hudson Valley
Jordan Mansfield/Getty Images
A Pit Bull attacked a 3-year-old girl in the Hudson Valley this weekend.  His owner said the dog was being loved but then just snapped.  According to The Times Herald Record, Darren Gardner from the Town of Walkill and his 8-year-old granddaughter were sitting on a bed, petting the dog on his stomach when things quickly turned vicious.  The dog attacked the young girl, biting her on the face.  Gardner quickly removed the dog from the room and struggled through the hallway into another bedroom.  After trying to fight it off, he was pinned to a mattress by the pit bull.  After also being bit, Gardner's wife called 911 from the other room while the 55-year-old former corrections officer continued to struggle with the dog.  Town of Walkill police finally rescued the family and helped them escape through a window.
The dog was Tased by police and eventually died in the struggle.  Many pit bull supporters claim that attacks like these happen because of poorly raised or abused animals, however this dog was raised as a therapy dog since he was a puppy.  The Times Herald Record reports:
Gardner said Supreme had had all his shots. He got the dog as a puppy. The couple had kept him either inside or in their fenced yard, and never had trouble with him before.

 
Pit Bulls make up only about 5% of the dog population, but were documented to be responsible for 77% of all dog fatalities in 2013.