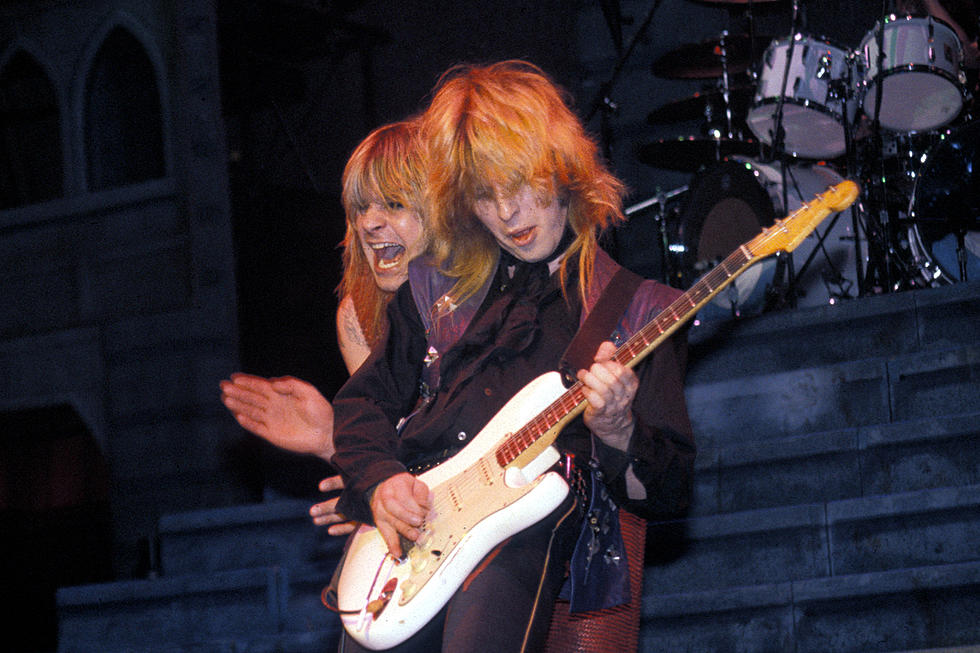 Former Ozzy Osbourne Guitarist Bernie Torme Dead at 66
Larry Marano, Getty Images
The announcement came on Tormé's Facebook page. A photo of the musician shows him sitting on his deck while a caption simply reads, "Bernie Tormey 18.3.1952 - 17.3.2019." The guitarist was battling "virulent double pneumonia" according to an update in mid-February, which also noted that he was under intensive care.
Tormé's biggest musical success came while he was a member of Deep Purple singer Ian Gillan's solo band. He performed on four albums -- Mr. Universe, Glory Road, Future Shock and Double Trouble -- before leaving the group in 1981.
From there, he briefly joined the ranks of Ozzy Osbourne's band, replacing Randy Rhoads immediately after the guitarist's tragic death in an airplane accident in 1982. He was only in the band for 10 days, but served as the vital bridge back to the stage for a distraught Osbourne. Brad Gillis was brought in to replace him and Gillis was ultimately replaced by Jake E. Lee.
Following the dissolution of Twisted Sister in 1988, Dee Snider worked with Tormé on the Desperado project. The band released one album, Bloodied But Unbowed, six years after the short-lived group split up. Snider reflect on the loss in the tweets below:
Our condolences to the Tormé family and all who knew the rocker.
Ozzy Osbourne Guitarists Ranked