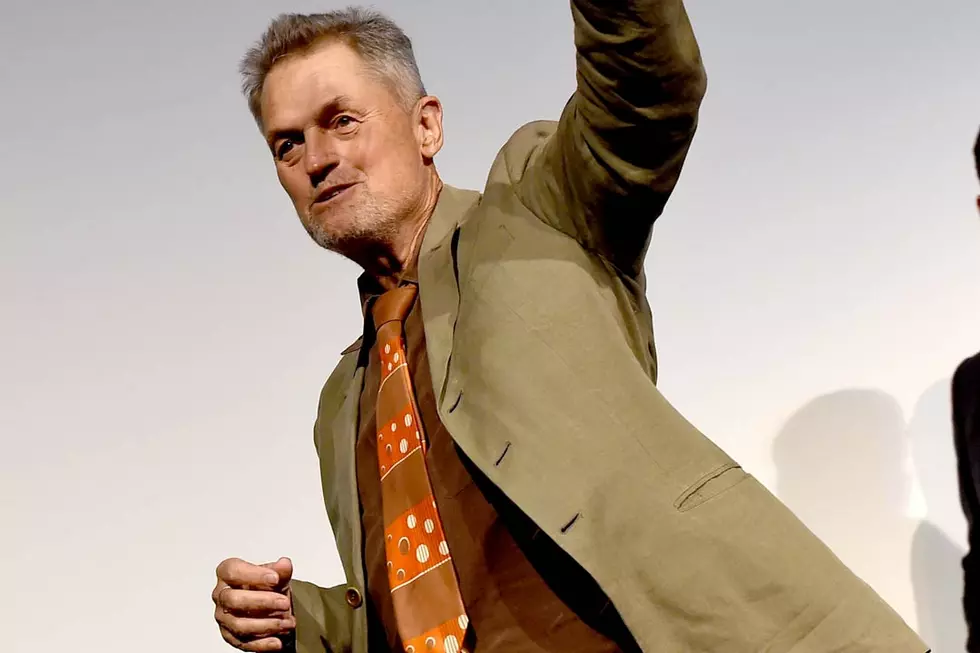 Oscar-Winning Talking Heads and Neil Young Director Jonathan Demme Dies
Kevin Winter, Getty Images
Jonathan Demme, the Academy Award-winning director of The Silence of the Lambs and several music documentaries, including Talking Heads' Stop Making Sense, has died. He was 73.
The cause of death was esophageal cancer and complications from heart disease, which he was treated for in 2010 and 2015 but had reportedly worsened recently, according to IndieWire.
Demme got his start directing movies in the early '70s, when he launched his career with B-movie king Roger Corman and made the 1974 exploitation film Caged Heat. A decade later, he helmed Talking Heads' classic Stop Making Sense concert movie, a revolutionary work of the genre. By the time of 1986's Something Wild, he was one of the best independent filmmakers on the scene.
In 1991, he made his masterpiece, The Silence of the Lambs, which snagged the top five Oscars that year, including Best Picture, Best Actor (for Anthony Hopkins), Best Actress (Jodie Foster) and Best Director. It was only the third time in the history of the Academy Awards a movie pulled off this feat.
He followed that in 1993 with Philadelphia, another Oscar winner that won trophies for actor Tom Hanks and Bruce Springsteen, who contributed the film's moving title track.
Throughout his career, Demme alternated major motion pictures with smaller independent fare, including many documentaries. Several of these reflected his interest in music (Something Wild was loaded with some great '80s music, for example). In 2006, he directed the concert film Neil Young: Heart of Gold, an intimate look at one of rock's most private artists.
He directed a couple more Young movies after that, including Neil Young Trunk Show and Neil Young Journeys. Demme was in his element here, which was no surprise since he was behind one of the great music videos of the '80s, New Order's "The Perfect Kiss." Demme also directed clips for Artists United Against Apartheid's "Sun City" and Springsteen's "Murder Incorporated."
The last things attached to Demme were an episode of the TV show Shots Fired and another music documentary, Justin Timberlake + the Tennessee Kids, which was released last year. Demme was currently working on a new project. He is survived by his wife, artist Joanne Howard, and their three children.
Rocker Deaths: Artists We Lost in 2017