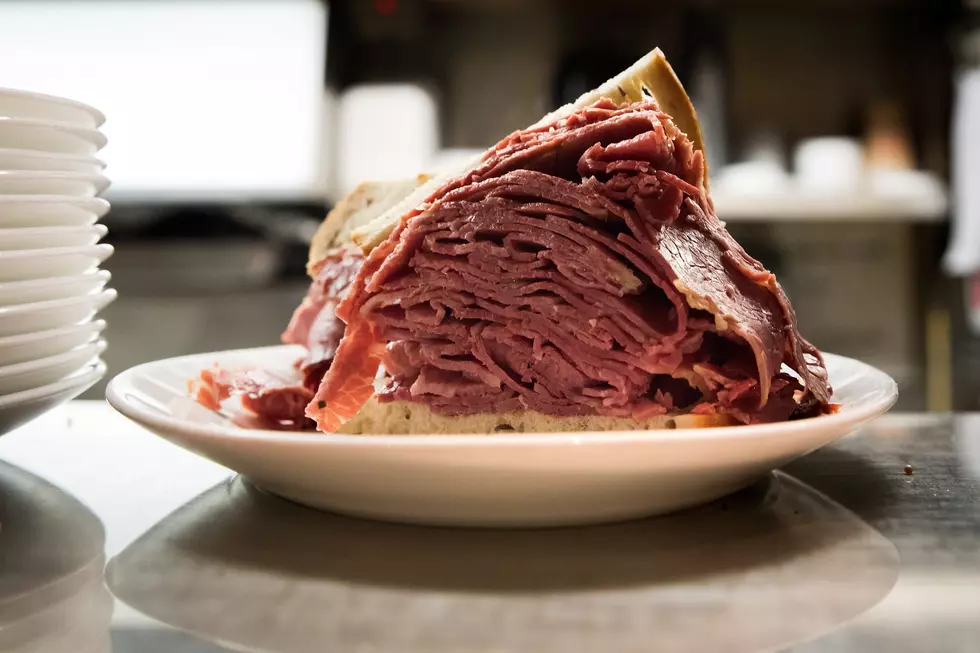 New York State Shop Makes 1 Of The 'Absolute Best Sandwiches' In US
Getty Images
New York State's best sandwich is one of the "best" in the United States.
Far & Wide recently named the 15 best sandwiches in the United States in its article titled "These Shops Make the Absolute Best Sandwiches in the U.S."
"If you love a great sandwich, put these 15 sandwich shops on your list of must-visit spots. Some of them are legendary, others are up-and-coming, but they'll all melt your tastebuds like gooey cheese in between roast beef," Mariana Zapata wrote in the Far & Wide article.
Legendary New York State Deli Makes One Of "Absolute Best Sandwiches in the U.S."
It's probably no surprise a deli from New York State is among the best sandwich makers in the United States.
And if you really think about it, it's probably no surprise which deli makes the best sandwich, according to Far & Wide.
The goal of Far & Wide is to "encourage travelers of all types to see the world and enjoy adventures."
"From big countries to small towns, we take people places," Far and Wide states in its About section on its website.
Katz's Delicatessen Makes Best Sandwich In New York
You won't have to travel far from New York State if you want to try the best sandwich in the United States.
Far & Wide named Big Wally's Subs And Deli in Parling, New Jersey as the best sandwich maker in all of the United States.
"When it comes to subs, we have a simple rule: Always trust cash-only places; they're usually the best. And if one is to believe reviewers, the rule certainly holds true for Big Wally's Subs and Deli," Far & Wide States. "This simple sandwich joint in New Jersey is not big in size, but it is gigantic in the number of choices it offers customers. You can choose from 50 sandwich combos on the menu."
This Is New York State's "Best Sandwich"
Far and Wide also recently listed the "Best Sandwich in Every U.S. State"
Where To Go In The Hudson Valley For The Best Sandiwch
Rossi Rosticceria Deli has been ranked as one of the best sandwich spots in the world.
In 2019, Buzzfeed named Rosticceria Rossi & Sons deli the "Best Sandwich Spot" in New York. Years prior, Buzzfeed said the deli, near Marist College, was one of 16 College Town Foods Worth Skipping Class For.
Giovanni and Angelina Rossi opened up the deli on Clover Street in Poughkeepsie in 1979. The business they now run with their sons opened up a satellite location at Marist College in January 2018. The Marist College location offers a limited menu to college students and educators.
For all the news that the Hudson Valley is sharing make sure to follow Hudson Valley Post on Facebook, download the Hudson Valley Post Mobile App and sign up for the Hudson Valley Post Newsletter.
Buzzfeed placed the Scatzi's Burger 13th on its list of "21 Juicy Burgers That Will Ruin You For All Other Burgers."
LOOK: Here are copycat recipes from 20 of the most popular fast food restaurants in America
25 Must Try Hudson Valley Dining Experiences
We compiled a list of 25 great dining experiences that you should try in the Hudson Valley!
Nearly 40 Children Have Recently Gone Missing From New York State
Did You Know? Over 100 Fun Facts About the Hudson Valley
Did you know that Lucille Ball made her stage debut in the Hudson Valley? How about Philadelphia Cream Cheese wasn't invented in Philadelphia, but in Orange County? Or that a mansion in Dutchess County inspired the expression "keeping up with the Joneses?" Find out about those and over 100 other fun facts about the Hudson Valley.