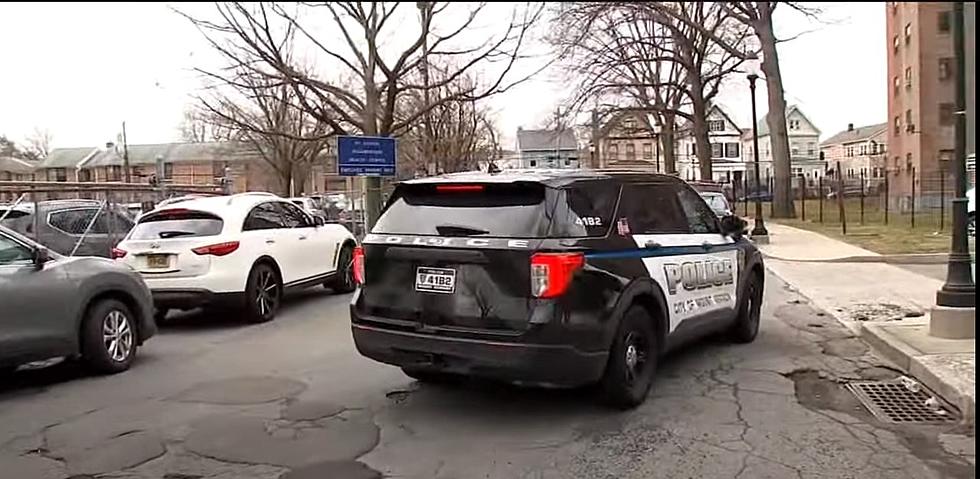 New York Man Allegedly Killed 9th-Grade Student in Hudson Valley
ABC 7 NY/YouTube
A Hudson Valley man was arrested trying to fly to Jamaica after allegedly murdering a 9th-grade student.
Westchester County District Attorney Miriam E. Rocah announced today that a Westchester County man was arraigned on an indictment accusing him of killing a high school student in the Lower Hudson Valley.
High School Student Murdered In Westchester County, New York
A Westchester County Grand Jury indicted 33-year-old Akeem Grant of Mount Vernon with murder in the second degree, arson, criminal possession of a weapon and tampering with physical evidence, all felonies. He also has a pending animal abuse case in Mount Vernon City Court.
Grant is accused of fatally shooting 18-year-old Tamani Turner in Mount Vernon in April.
"Another young life has been tragically lost because of an alleged merciless act of gun violence. Thanks to the swift action of our law enforcement partners, we can now work to secure justice for Tamani Turner, his family and the Mount Vernon community," DA Rocah said.
Mount Vernon, New York Man Accused Of Murdering Teen In Westchester County
Grant was sitting in his car on April 6, 2023, when he allegedly fired two shots at Turner, hitting him twice in the torso while he was standing on the passenger side of the parked car on Garden Avenue in Mount Vernon.
Turner was a 9th-grade student at Mount Vernon High School, according to the Mount Vernon Acting Superintendent of Schools.
For all the news that the Hudson Valley is sharing make sure to follow Hudson Valley Post on Facebook, download the Hudson Valley Post Mobile App and sign up for the Hudson Valley Post Newsletter.
Mount Vernon, New York Man Allegedly Set Car On Fire In The Bronx After Fatal Shooting
Grant then allegedly drove to the Bronx, set his car on fire to destroy evidence, and tried to fly to Jamaica.
He was arrested at the Philadelphia International Airport attempting to board a plane to Jamaica on April 7, 2023.
Grant pleaded not guilty.
7 Things You're Banned From Burning In Your New York Bonfire
Chick-Fil-A Opens Surprise Free Pop-Up In Mid-Hudson Valley
Massive World-Class Dinosaur Theme Park Planned For Hudson Valley
Another Hudson Valley hometown is in the running to be the site of a massive world-class dinosaur theme park.
Where The Hudson Valley Is Gaining, Losing Residents
Most of the Hudson Valley is gaining new residents. How many residents has your county gained or lost?
Nearly 40 Children Have Recently Gone Missing From New York State