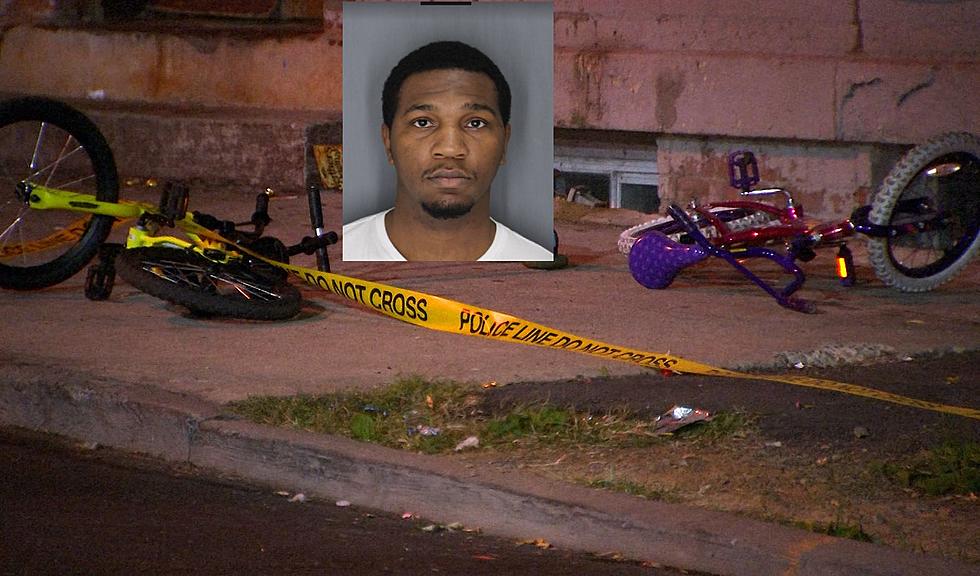 New York Man Admits To Shooting Child, Killing Hudson Valley Dad
OCDA/Rockland Video
A Hudson Valley man admitted to killing a young father and shooting a five-year-old.
A Newburgh man just pleaded guilty to manslaughter and assault in a shooting last year that left a man dead and a little boy injured.
Newburgh Man Murdered, 5-Year-Old Also Shot
On Sept. 29, 29-year-old Daquan Corbett was fatally shot near Washington Street in the City of Newburgh. A 5-year-old boy sustained non-life-threatening injuries from the gunfire.
Police were alerted to gunshots by a SHOTSPOTTER activation in the area of the 100 block of Washington Street. Arriving officers found two victims suffering from gunshot wounds.
Arrest Made In Connection Of Murder Of Orange County, New York Man
Just before Thanksgiving in 2022, City of Newburgh police announced an arrest after a nearly two-month-long investigation by City of Newburgh Police Detectives and partnering agencies.
The investigation led to the arrest of 29-year-old Lamont Williams of Newburgh. Williams was tracked to North Carolina and taken into custody by the United States Marshal Service Regional Task Force.
For all the news that the Hudson Valley is sharing make sure to follow Hudson Valley Post on Facebook, download the Hudson Valley Post Mobile App and sign up for the Hudson Valley Post Newsletter.
Guilty Plea In Orange County, New York Court
On Friday, Williams pleaded guilty to manslaughter and assault.
Williams confessed to possessing a loaded gun and using it to shoot two people, the 29-year-old Newburgh resident and the 5-year-old boy. Williams admitted to killing the man and injuring the boy.
As part of his plea deal, Williams will be sentenced to 25 years in prison.
10 Of The Trashiest Towns In New York State
Let me remind you before you read further, THIS BRAND IS NOT CALLING THESE CITIES OR TOWNS TRASHY. We are simply reporting on a list created by Road Snacks. If you have complaints, direct them towards them. You can do that
here
. Don't direct hate or anger towards us, we are simply reporting on a list that was sent in to talk about.
Nearly 40 Children Have Recently Gone Missing From New York State
25 Must Try Hudson Valley Dining Experiences
We compiled a list of 25 great dining experiences that you should try in the Hudson Valley!
Did You Know? Over 100 Fun Facts About the Hudson Valley
Did you know that Lucille Ball made her stage debut in the Hudson Valley? How about Philadelphia Cream Cheese wasn't invented in Philadelphia, but in Orange County? Or that a mansion in Dutchess County inspired the expression "keeping up with the Joneses?" Find out about those and over 100 other fun facts about the Hudson Valley.