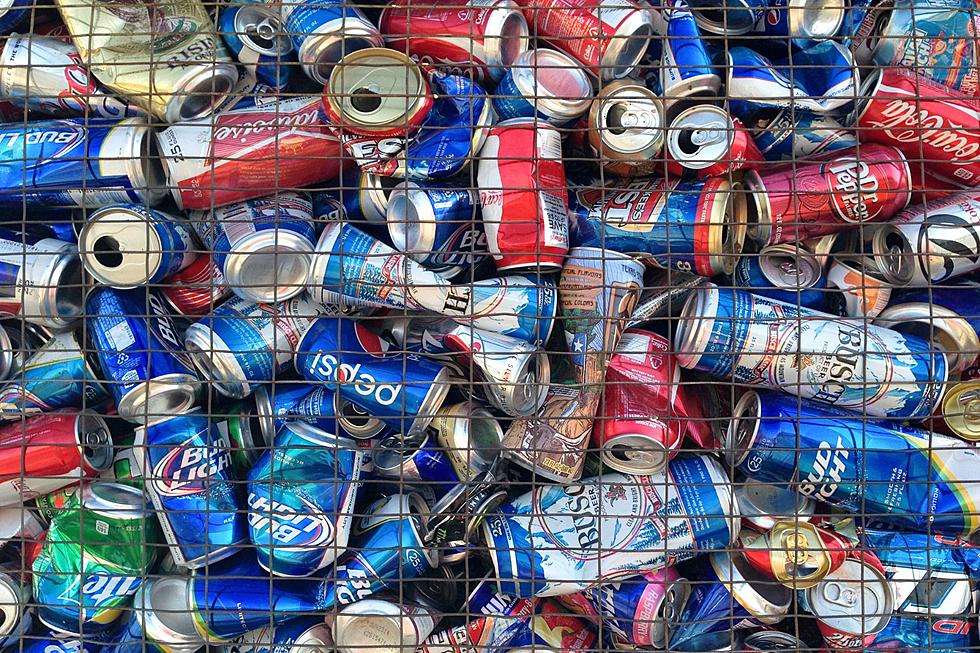 New York Bottle Returns Increasing From 5 To 10 Cents?
Canva
Could returning your recyclable cans and bottles become more "lucrative" soon?
Back in the '80s, New York passed a law that changed the way people got rid of their used bottles and cans after they drank the contents. The New York bottle redemption law was passed in 1983, and 40 years later it still works the same way it did when it passed.
New York Bottle Redemption Law
When you buy a beverage like beer or soda, you pay a 5-cent deposit on each can or bottle when checking out. You can get that deposit back when you return the can or bottle to the store or a redemption center that sells the same size, type, and brand of the container.
The law was passed to encourage New Yorkers to recycle more and today it is still effective but some are hoping that lawmakers will increase the deposit amount from 5 cents to 10 cents.
New York Bottle Returns Increase to 10 Cents?
Many advocates in New York are hoping that 2023 will be the year that New York raises the deposit from 5 to 10 cents. Spectrum News reported that the proposal to change the existing law would increase the deposit amount from 5 to 10 cents and allow more types of beverage containers to be covered including wine and liquor bottles if approved. Many feel that by increasing the return amount more New Yorkers would participate in returning their used cans and bottles.
The Other Side
With every change, there is always another side and folks that are opposing the change simply state that if the deposit is increased everyone will feel it when they purchase their favorite drinks at stores. Consumers pay the deposit when they purchase the drinks and if the increase happens consumers will get hit at the cash register. For example, if you purchase a case of water with 24 bottles today you'll pay $1.20 in deposits, and if the increase happens that will be doubled.
Some feel that with inflation and everything else already costing more than ever the timing for an increase is not optimal.
Two States Have Already Increased Bottle Deposits
Michigan and Oregon have already increased their bottle deposit redemption rates and have seen an increase in the number of returns since the change. Supporters of the change are hoping to have an answer one way or the other within the next two months and when it's official we will update this article.
12 Things You Should NEVER Recycle
While many people already know that recycling is good for the environment, they may actually be putting the wrong things in their recycling bins. Here are 12 items that most people think are recycled, but are usually just discarded into the trash at the transfer station.
The Most Gigantic Malls In New York State
Here are the biggest shopping malls in New York State where you can shop 'til you drop.