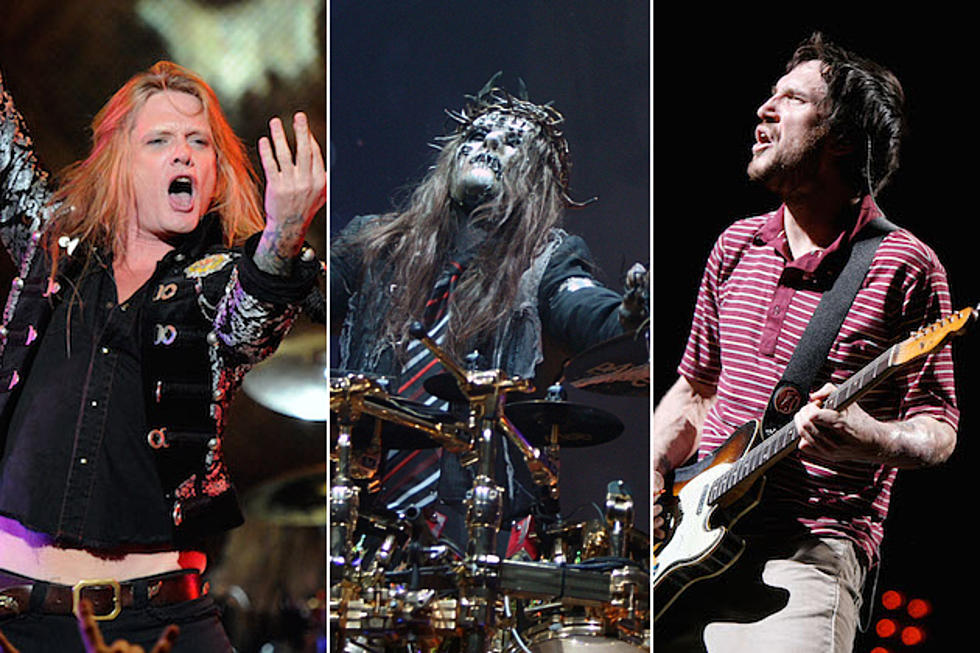 Musicians Fans Most Want Back in Their Old Bands
Ethan Miller, Getty Images / Mary Ouellette, SheWillShootYou.com / Kevin Winter, Getty Images
Let's get this out of the way first: this list is not intended to demean the current lineups of any of these bands. This list is tied directly to the wants and desires of the bands' fans, who continually hit up social media to demand that their favorite band bring back a departed member.
Some artists leave such a lasting impact during their time with a group that the thought of what music was left uncreated will forever haunt fans. The connection with a band and its music is deep and can be undying. Years later, we've seen fans incessantly discussing about the likelihood and possibilities of reunions like Bill Ward and Black Sabbath; the original lineup of KISS; or guitarist John Frusciante taking back his post in Red Hot Chili Peppers.
The reasons as to why these artists are no longer with these groups are numerous. Of course, there are musical differences, one example cited so often by bands. Personal issues have also driven a wedge between the sides involved, some of which have been public and others remain veiled in mystery.
So this is how we arrived at this list of Musicians Fans Most Want Back in Their Old Bands. Scroll through the gallery at the top of the page to see which of your favorites made the list!
10 Greatest Original Lineups in Rock + Metal