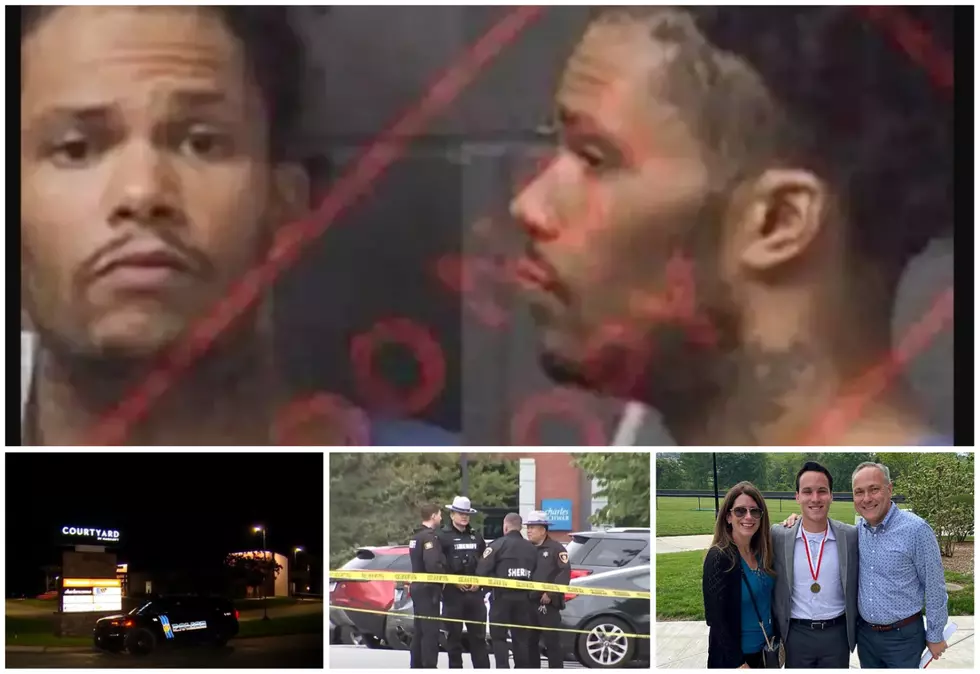 'Deranged Tantrum' In Hudson Valley End With New York Dad's Murder
Dutchess County Jail/Facebook/Nathalie Landrein Kutz/NBC
A Hudson Valley murder case that "devastated" a New York family has its conclusion.
Dutchess County Chief Assistant District Attorney, Matthew A. Weishaupt, announced Roy Johnson was sentenced on Monday for the murder of Paul Kutz.
Guilty Verdict In Death Of Long Island Father In Poughkeepsie, Near Marist College
On Sunday, Oct. 2, around 7:30 a.m., the Town of Poughkeepsie Police Department received a 911 call of a disturbance at the Courtyard Marriott located at 2641 South Road in the Town of Poughkeepsie.
During the phone call, it was reported that shots had been fired.
For all the news that the Hudson Valley is sharing make sure to follow Hudson Valley Post on Facebook, download the Hudson Valley Post Mobile
In May, Johnson was found guilty of the October 2022 murder at the Courtyard by Marriott in Poughkeepsie.
"Courtyard Killer" Sentenced In Dutchess County Court
On Monday, Johnson was sentenced to 58.5 years to life in prison for the murder of the Long Island father of three.
"The Kutz family has been devasted in a way that we cannot comprehend nor change, but we hope this sentence will in some small way provide the family with the ability to move forward," Weishaupt said. "Due to the egregious facts of this case, as well as the immeasurable loss and trauma inflicted on the victims, my office recommended the maximum penalty allowable under the law."
Read More: Canadian Causes Awful Crash On Dangerous New York Road In Hudson Valley
Dutchess County Court Judge Edward T. McLoughlin said Johnson had a "deranged tantrum" in the lobby, which is when Kutz was shot and killed.
The 10 Best Counties To Live In New York State
Is your hometown's county considered by
Niche
one of the best in New York State?
Most Dangerous Hour, Day, Month To Drive In New York State
We've learned the most dangerous month, day, and hour to drive in New York State. You may want to stay off the roads during these times.
These Counties Have The Most Food Stamp Recipients Per Capita In New York
SNAP usage has increased across the state since the start of the pandemic