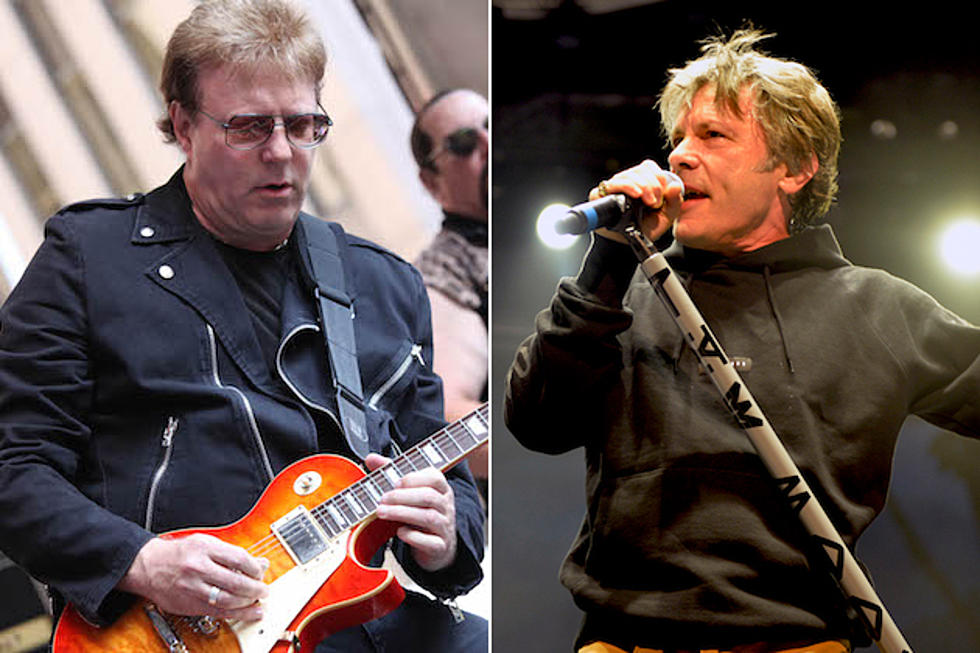 Jay Jay French: Iron Maiden Asked Twisted Sister to Close European Festivals
Rob Kim, Getty Images / Photo: Joshua Lowe
There's some bands others just don't want to open for and even more that groups never want to follow. Typically, Iron Maiden are at the crux of both of these notions, but things were different last summer according to Twisted Sister axeman Jay Jay French.
While bidding farewell to crowds around the world on their "Forty and F--k It" tour, Twisted Sister were booked at a number of European festivals, sharing the bill with legendary acts like Maiden. While guesting on Eddie Trunk's Trunk Nation radio show on SiriusXM (transcription via Blabbermouth), French explained how Maiden had asked Twisted to close the fests, inferring the Brits did not want to hit the stage after Twisted's performance.
"The best time for a bill, headliner, is always 10 o'clock at night," French began, detailing that "the energy is out of the room for the most part" regarding the midnight to 2AM slot. Describing that huge acts like Maiden and others want Twisted to close European fests "for a variety of reasons," he continued, "not the least of which is they don't wanna go on at midnight to two o'clock in the morning. And also, they don't wanna follow Twisted Sister either, because we suck out most of the oxygen in the room."
Citing live videos of European shows and crowds over 100,000 people singing "We're Not Gonna Take It" between songs from other bands' sets, French said, "It's a very disconcerting feeling for them; they've gotta feel like crap." Returning to Iron Maiden, the guitarist stated, "So Iron Maiden twice [last] year said, [adopts British accent] 'Oh, you know, we've got to make another festival tomorrow. Can you close?' Like, two of the really big festivals. And we said, 'Fine. If you want us to do it…' They did not wanna follow us. And the thing is, they show up with 15 semitrailers, right? Like, 15! We show up with two duffel bags with six guitars and a backdrop."
Iron Maiden will be back in North America on June 3 as they continue their tour in support of 2015's The Book of Souls. Ghost will provide support on the run and a list of dates can be found at our 2017 Guide to Rock + Metal Tours.
See Where Iron Maiden + Twisted Sister Rank Among the Top 50 Hard Rock + Metal Live Acts of All Time
See Twisted Sister's Dee Snider in 13 Kings of Stage Banter