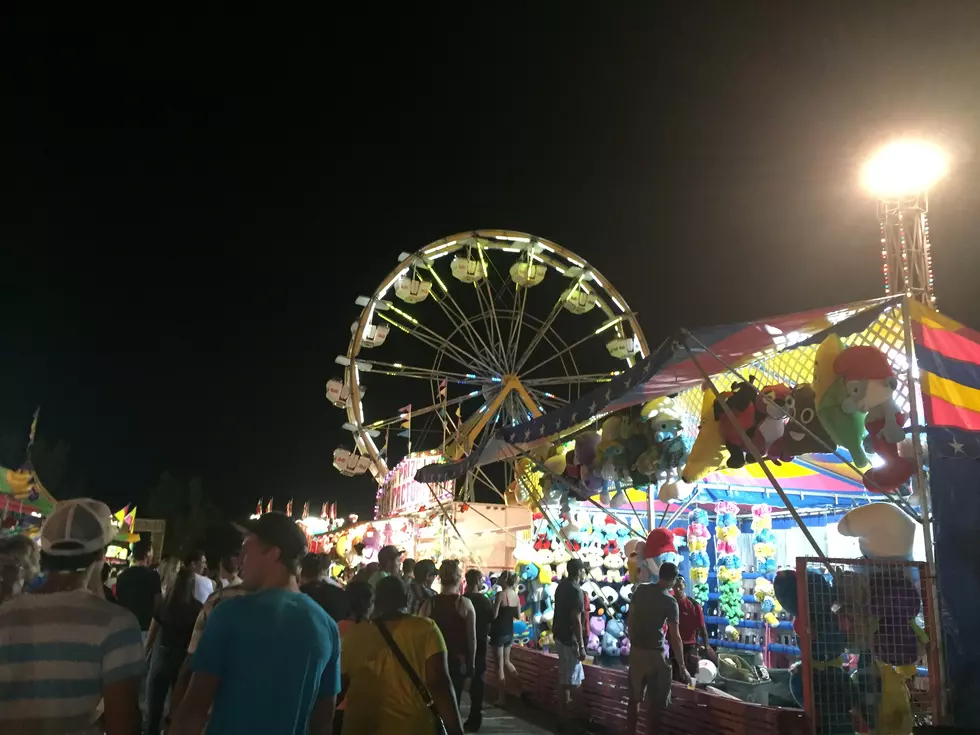 Hudson Valley Teen Stabbed At Popular Fair in New York
NRiley
Violence erupted during one of the first nights of a popular Hudson Valley fair. A Hudson Valley teen was sent to the hospital and one person was arrested.
On Monday, the Town of Wallkill Police Department confirmed a Hudson Valley teen was stabbed and another teen was arrested following a stabbing in Orange County, New York.
Teen Stabbed At Orange County, New York Fair
The Orange County Fair in Middletown, New York opened up on Thursday, July 14. Things seemingly got pretty heated the next night.
On Friday, July 15, 2022, at approximately 11:12 p.m, Town of Wallkill police officers responded to reports of an assault at 239 Wisner Avenue.
The Orange County Fairgrounds, the home of the Orange County Fair, is located at 239 Wisner Avenue in Middletown, New York.
The Orange County Fair closes at 11 p.m., according to Google. Police report the stabbing took place at 11:12 p.m.
Newburgh, New York Teen Stabbed at Orange County Fair in Middletown, New York
Arriving officers found a 19-year-old man from Newburgh suffering from multiple stab wounds, police say. The unnamed Newburgh teen was taken to Garnet Health Medical Center for medical treatment.
The teen's condition has not been released.
For all the news that the Hudson Valley is sharing make sure to follow Hudson Valley Post on Facebook, download the Hudson Valley Post Mobile App and sign up for the Hudson Valley Post Newsletter.
Port Jervis, New York Teen Accused Of Stabbing Newburgh Teen At Orange County Fair in Middletown, New York
A subsequent investigation by Detective Robert Reid resulted in the arrest of 19-year-old Raymond Austin of Port Jervis. Austin was charged with two counts of assault, one in the second degree and the other in the third degree.
Police did not say how the investigation led to Austin's arrest or a possible motive for the alleged stabbing.
Austin was arraigned by Judge Michael Worden. He was remanded to Orange County Jail on $5,000 cash or $10,000 bond until his next court appearance on July 20, 2022, in the Town of Wallkill Court.
New York State Fair Butter Sculptures Through the Years
Take a look at the Butter Sculptures over the years at the New York State Fair.
This Upstate New York Home is Straight Out of a Fairytale
If you've ever dreamed of living in a house that looks like it is straight out of a fairytale, this house in Ithaca is for you.
Here's all of the details that you need to know, straight from the realtor:
Floods of natural light, hardwood floors, gothic windows, French doors, glass door knobs & arched doorways are just a few features.
Solidly built w/a stone exterior, spacious circular drive & 4 stories of flexible living.
Recent renovations include totally new kitchen w/granite counter tops, S/S appliances, Thermador stove and a mudroom with radiant floor heart.
Smart light fixtures and a Nest.
Sunroom overlooking backyard is cozy in all seasons.
Large, primary bedroom w/a renovated walk in closet and laundry.
Gorgeous en-suite bath with large shower and ceramic, radiant floor heat.
Finished attic space is lovely for a family/play-room, office, studio.
Partially finished basement with bed/full bath and an exterior door.
Stone patio, an enclosed gazebo to take in low maintenance, forest-like wooded, forever wild surroundings.
Close to Cornell, CHES, shopping.
Move in ready.
Take a look for yourself.
17 Fairs in New York State to Visit For Summer Fun An Excitement [List]