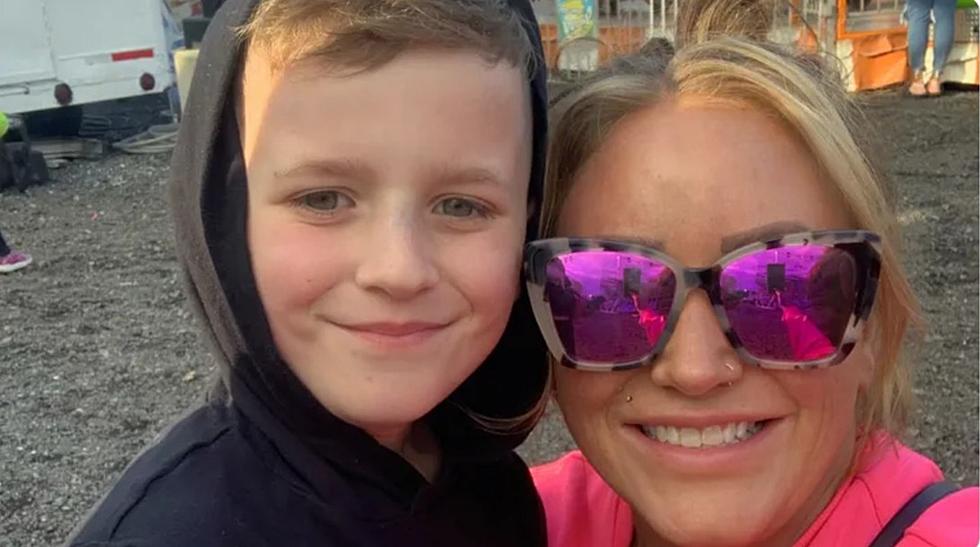 Hudson Valley Mom Killed Going To Watch Son's Baseball Game
GoFundMe
A Hudson Valley mom was killed waiting to turn into the parking lot to watch her son's game. You can help the child.
A GoFundMe was started after 36-year-old Kaylyn Touhey of Beacon was killed in a car accident in Ulster County.
Dutchess County Mom Killed In Car Accident in Ulster County
The Town of Marlborough Police Department responded to a crash on Tuesday around 5:30 p.m. on the northbound side of Route 9W, near New Road.
Touhey's white Nissan was rear-ended by a 42-year-old woman from Hopewell Junction driving in a black Nissan, police say.
For all the news that the Hudson Valley is sharing make sure to follow Hudson Valley Post on Facebook, download the Hudson Valley Post Mobile App and sign up for the Hudson Valley Post Newsletter.
Touhey's Nissan was pushed into the southbound lane and hit by a tow truck driving south on 9W.
Beacon, New York Mom Was Pulling In To Watch Son's Baseball Game In Ulster County
Touhey was stopped on Route 9W trying to turn into the parking lot of her Benjamin's baseball game, according to a GoFundMe.
"Our hearts are broken as we mourn the loss of Kaylyn Touhey. She tragically passed away on the night of May 16th, 2023 after being rear-ended and pushed into oncoming traffic while turning into the parking lot of her Benjamin's baseball game," the GoFundMe states.
Touhey was rushed to Mid-Hudson Regional Hospital where she died from her injuries.
"We can only try to comprehend it. To say we miss her dearly is an understatement," the GoFundMe adds. "She leaves behind an incredible 8-year-old son, Benjamin a loving, athletic, handsome little man."
GoFundMe Started For Dutchess County Son
The GoFundMe was started to help Benjamin. Kaylen worked over three jobs to care for her son, according to the GoFundMe.
She loved him more than anything and made it her life's mission to provide a beautiful life for him," the GoFundMe states. "It's imperative that we come together to support her and Benjamin at this time."
Over $55,000 has been raised, as of this writing. CLICK HERE to donate.
Anyone with information regarding the car accident is asked to call the Town of Marlborough Police Department.
Nearly 40 Children Have Recently Gone Missing From New York State
Chick-Fil-A Opens Surprise Free Pop-Up In Mid-Hudson Valley
Massive World-Class Dinosaur Theme Park Planned For Hudson Valley
Another Hudson Valley hometown is in the running to be the site of a massive world-class dinosaur theme park.
Where The Hudson Valley Is Gaining, Losing Residents
Most of the Hudson Valley is gaining new residents. How many residents has your county gained or lost?