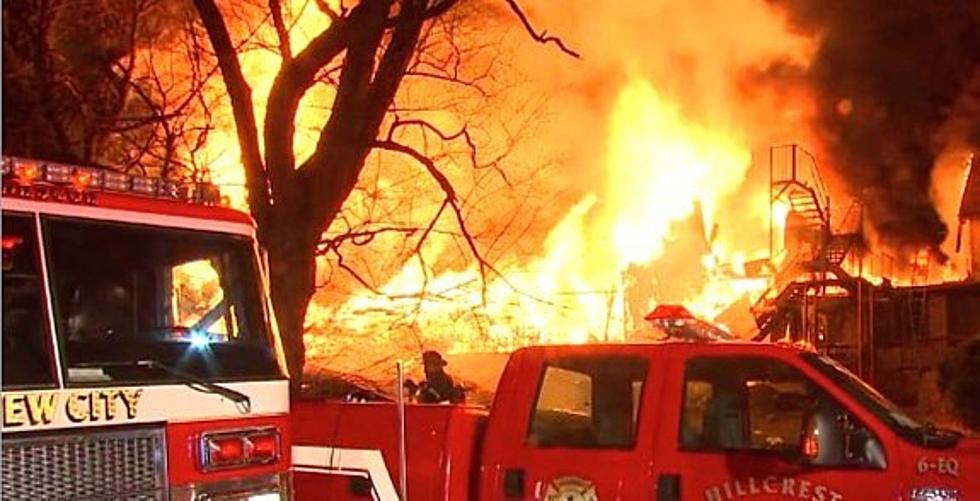 Hudson Valley Locals 'Will Not Be Protected Or Receive Justice'
Rockland Video
There is more outrage in the Hudson Valley because two rabbis who caused a deadly fire at an adult home will avoid jail time under a plea deal.
On Tuesday in Rockland County Court, Rabbi Nathaniel Sommer and his son Rabbi Aaron Sommer pleaded guilty as part of a plea deal.
No Prison For Fire That Killed Hudson Valley, New York 'Hero'
Nathaniel pleaded guilty to felony manslaughter, while Aaron confessed to misdemeanor reckless endangerment.
As part of their plea deal, neither are expected to serve jail time.
In March of 2021, what proved to be a deadly fire broke out at Evergreen Court Home for Adults in Spring Valley.
'Hero' Firefighter, Resident Killed in Massive Nursing Home Fire In Rockland County
Several others were charged in connection to the fire. 79-year-old Oliver Hueston was identified as the resident killed in the blaze.
For all the news that the Hudson Valley is sharing make sure to follow Hudson Valley Post on Facebook, download the Hudson Valley Post Mobile App and sign up for the Hudson Valley Post Newsletter.
New York Fire Department Wants Rockland DA To Resign
The Sloatsburg Fire Department is calling for the resignation of Rockland County District Attorney Thomas Walsh over the plea deal.
"The Officers and Members of the Sloatsburg Fire Department are disgusted with the actions taken today by District Attorney Tom Walsh. We call for his immediate resignation from the Rockland County District Attorney's Office. He does not act in the best interest of The People and all Rockland County residents should fear that should they be a victim of crime, they will not be protected by or receive justice from his office. #justiceforjared," the Sloatsburg Fire Department wrote on Facebook.
In a scathing statement, the fire department also said neither Walsh nor anyone from his office will be welcome at any community event in the future.
"We refuse to be associated with or support any person who lets criminals free while innocent civilians suffer," the statement reads. "You robbed us all of any justice. It is crystal clear that you do not act in the best interest of The People. You have betrayed members of our department and of the Rockland County Fire Service. Your incompetence has resulted in all six individuals you charged with being connected to this fire to now walk the streets free. They walk free while families are destroyed from the unnecessary deaths of their loved ones."
Walsh has yet to comment publicly. The rabbis will be sentenced in September
Most Dangerous Hour, Day, Month To Drive In New York State
We've learned the most dangerous month, day, and hour to drive in New York State. You may want to stay off the roads during these times.
The 10 Best Counties To Live In New York State
Is your hometown's county considered by
Niche
one of the best in New York State?
These Counties Have The Most Food Stamp Recipients Per Capita In New York
SNAP usage has increased across the state since the start of the pandemic