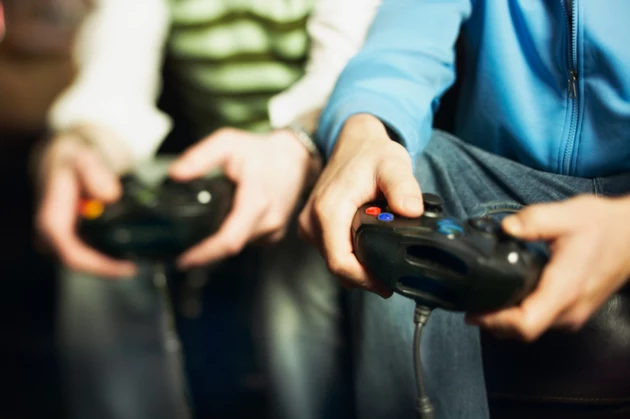 Hudson Valley Holiday Gift Guide for Gamers
Jupiterimages, Brand X Pictures
There are two ways to buy gifts for gamers: load them up with games, or think outside the X-box. Since the gamers in your life have probably already given you a list of video games and consoles they are itching to get their hands on, if you're looking to go all out, this Gift Guide will help you level-up your holiday shopping.
 
The Other Vinyl
 
 
Pop vinyl figures feature some of pop culture's coolest characters in a cartoonish figurine form, and range from game icons, to TV and movie actors, and others. These small collectibles make a great budget gift item or stocking stuffer, too.
---
 
Games – and Beer!
 
 
When the gaming chair is starting to sink in due to overuse, it might be time to get out of the house. Send them over to the Palisades Mall with a gift card to Dave & Busters, where they can still get their game on with friends and a tasty brew.
---
 
Caffeine Buzz
 
 
Why load up on energy drinks from a can when you can enjoy delicious coffee concoctions served up by a friendly staff? Give a gift card and your game enthusiast can run out and grab an espresso to go, or log in to the Wi-Fi and sip while they play.
---
 
Go Retro
 
 
Video game graphics are unbelievably realistic these days, but vintage systems are still coveted items for both collectors and newbies alike. Availability varies, but you can often find refurbished Nintendo, Atari, and other consoles and games at the Dragons Den.
---
 
Computer Clean Up
 
 
When you game on your laptop, it's frustrating when your favorite hobby is delayed by slow computer speeds, especially when you don't know the cause. Gift a diagnosis, system upgrade, performance tuning, or other service from the Apple Certified Maintenance Technicians at Tech Smiths.
---
 
Stellar Sound
 
Standup speakers – Starting at $179
 
When the headsets come off, epic games call for epic sound systems, and bonus points if you can find funky retro speakers that provide top-notch audio. Give great sound for as little as less than $200, or go big with futuristic-looking speakers at this sales, service, and restoration shop.
---
 
King for a Day
 
 
Live Action Role Playing (or, LARPing) is a fun way to bring fantasy to life in a fun-yet-challenging environment. Wayfinder has programs for youth that span from one-day activities to weeklong camps where participants can act out magical legends, pirate themes, alternate history scenarios, and other guided adventures. They also host an annual retreat for ages 18+ with improv theater workshops, sword fighting lessons, and more.
---
 
Screen Break
 
 
Although not all comic book characters crossover to video games, some (like Marvel characters) have gained a huge following. This two-floor shop has more than just comics and graphic novels, you can find posters, apparel, and other items that show off your gamer's favorite characters.